By Joshua Yousouph
Seafarers have expressed mixed reactions over the acceptance of the recent review and signing of the Collective Bargaining Agreement (CBA) on minimum standard for Nigerian seafarers by the National Industrial Joint Council (NJIC).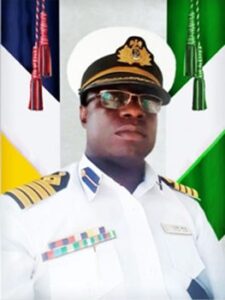 This is even as some alleged that seafarers were not carried along in the review.
Recall that last week, organised unions comprising of the Nigeria Merchant Navy Officers and Water Transport Senior Staff Association (NMNOWTSSA) and Maritime Workers Union of Nigeria (MWUN) expressed satisfaction and lauded the National Industrial Joint Council (NJIC) over the successful review of the CBA.
The tripartite meeting, which held in Apapa, Lagos involved ship owners, manning agents, regulatory agency and labour in line with the CBA.
However, speaking with Shipping Position Daily last week, the Secretary General of Merchant Seafarers of Nigeria (MESAN); Captain Alfred Oniye expressed displeasure, while alleging that seafarers were not carried along in the review.
Oniye stressed that the CBA which has been drafted into the Merchant Shipping Act is a law that is 'dead-on-arrival'.
In his words:" I can't imagine that you are signing a Collective Bargaining Agreement which you drafted into the Merchant Shipping Act and you take it to the National Assembly for them to pass into law and the same seafarers are not even aware of what they are passing into Law. Do you have some secrets that you are hiding? Are you planning to put seafarer into the cage? The law is going to be Dead on Arrival", Oniye said.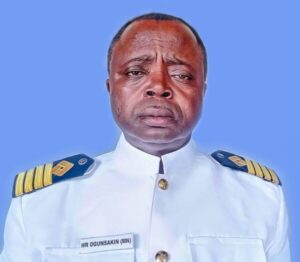 On his part, a Master Mariner and South West Director of the Merchant Seafarers Association of Nigeria, Captain Williams Ogunsakin, said most of the people involved in the signing of the CBA are not seasoned seafarers or ship owners. He stressed that seafaring is a professional job and the Nigeria Merchant Navy alone or Maritime Workers Union cannot represent the entire body of Nigerian seafarers.
Speaking further, Ogunsakin noted that over 80 percent of Nigerian seafarers are not aware of the contents of the CBA. He said the CBA would have been made public for the input of stakeholders if there are no personal and selfish interests behind it.
Ogunsakin maintained that the CBA has to do with the welfare and salary of seafarers and since the major recipients are not privy to the agreement, it is Dead-On-Arrival.
He said: "Now, if you say you are reviewing standards for seafarers' salary and their working condition, what and what are you trying to put together? What you are actually adding to this Act is not even known to the seafarers themselves. Are you going to scrape people's heads behind them? Even those that came together to sign this CBA, most of them are not seasoned seafarers. Most of the representatives of ship owners are not even seasoned. Now, when they finish the CBA even the real seafarers themselves don't even know what is inside the CBA. I can tell you, over 80 to 99% of seafarers in Nigeria don't know what they have in that CBA. So people are not respecting it, people are not complying.
"Can the Maritime Workers Union represent seafarers? Are they seafarers' body? What did they know about seafaring? Or Can Nigerian Merchant Navy Officers and Water Transport Senior Staff Association alone represent seafarers. This (dseafaring) is a purely professional job. So if you are going to pass any law that concerns seafarers, make it public and let the seasoned seafarers see what you want to pass into law. This has to do with their lives. I must say they have a hidden agenda. If they don't have a hidden agenda, make it open. Why are they making it secretive?
"The CBA has to do with the welfare and salary of the seafarers, but the point is that seafarers don't know what is inside the CBA. The same way CBA became dead-on-arrival will be the same way this law will become dead-on-arrival, because the law is supposed to make life comfortable for people. And the people you are making this law for don't even know or understand it".
"My point is, if they pass it into law, and it doesn't give comfort to seafarers, it won't still be effective. It can still be dead on arrival. So the fact that it is passed into law doesn't make it usable because the law is made by men, in order to make life comfortable", Ogunsakin concluded.
Responding, the former National President of the Nigeria Merchant Navy Officers and Water Transport Senior Staff Association, Engineer Matthew Alalade told Shipping Position Daily that the government can only associate with organized unions or associations when it comes to issues of public interest in the industry.
Alalade noted that those having displeasure over the CBA are non-state actors who have refused to belong to an organized union or association. Hence, they can only have a say or contribute their input to the CBA when they become organized to gain the ears of the government.
"All those seafarers that are talking are non-state actors. They are not organized. They should organize themselves and belong to a union. The Government can only talk to unions that are organized. They don't want to belong to any union and they are just sitting on the fence. Let them join and they can have a say. All these people that call themselves seafarers are non-actors. We don't know them; they are not organized. It is when you cook and the food is done, then they will come to eat. Let them join the union so that they can have a say", he stressed.
"When there is a public issue the government can only identify with those who are organized. Some of them are even illegal. Let them organize themselves and join a union, then they can have a say. We have been campaigning and telling them to join a union so that they can have a say, but they refused. Let them talk, they are Nigerians too but the government cannot talk to those who are not organized. At least somebody must represent seafarers. Those who are organized are being represented. So why are they talking against them? If you are not organized, who will talk to you? " Alalade asked.
Kindly like us on Facebook/twitter