By Oluyinka Onigbinde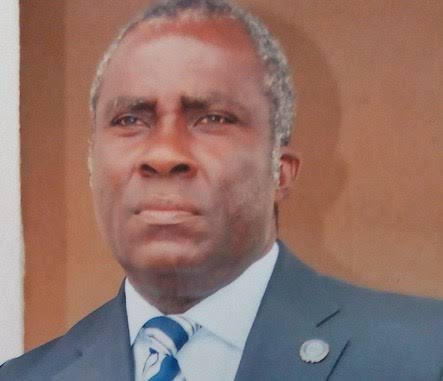 The newly-elected President of the Association of Nigerian Licensed Customs Agents (ANLCA); Emenike Nwokeoji has hinted that the composition of the new executives which comprise of contestants from both camps has made his job easy.
In a chat with our correspondent after the conduct of its National Executive Committee (NECOM) elections that took place last week Thursday in Lagos, Mr  Nwokeoji expressed excitement at the prospects of leading the association into a new era of cooperation and progress while emphasizing the importance of unity within the organization.
"My job is almost half done, because we can say from the two camps, we have winners. So now that we are going to work together, the job is enormous. But with God, we will overcome. We need to first of all, pursue peace, restore all that is lost in the association, and then we can move forward", he said.
Nwokeoji stated that peace is the cornerstone for progress and growth within ANLCA, acknowledging that all stakeholders, including government agencies like SON, NIMASA, and Nigeria Customs were eager to collaborate and synergize for the betterment of the industry. He reassured that the challenges posed by government policies would be addressed collaboratively, once the government's intentions were clear.
On his part; Mr Segun Oduntan, the newly-elected Vice President, echoed President Nwokeoji's sentiments, emphasizing the importance of working together. He celebrated the end of a five-year crisis within ANLCA, declaring that, "We are back together as one family. We are going to work together."
Speaking also to our correspondent, the Customs Consultative Council (CCC) Chairman; Aare Hakeem Olarewaju, who played a pivotal role in mediating the election process expressed optimism for the future. "It's a new era, we should all embrace ourselves." He equally encouraged all members of ANLCA to embrace one another, focusing on the collective progress of the association.
Also reacting to the election, a sister association; the Africa Association of Professional Freight Forwarders and Logistics of Nigeria (APFFLON) commended ANLCA for the orderly and successful conduct of its NECOM elections.
APFFLON's National President, Otunba Frank Ogunojemite, extended his congratulations to the newly- -elected leaders, Mr. Emenike Nwokeoji and Prince Segun Odutan, expressing confidence in their ability to usher in lasting peace and reposition ANLCA as a prominent umbrella body for maritime practitioners.
Ogunojemite praised the efforts of the immediate past Acting National President of ANLCA, Dr. Kayode Collins Farinto, for his courage and commitment to reconciliation, urging the new leadership to extend a hand of fellowship to all members.
On his part, Chief Eugene Nweke, Secretary of the CCC, also emphasized the significance of ANLCA's victory, saying, "ANLCA has won peace and progress. The victory of ANLCA today marks a new day."
Speaking also to our correspondent, a former National President of the association, Sir Ernest Elochukwu described the process that ushered in the election as transparent and the outcome, a testament to the fact that members of ANLCA across both divides had realized the need for restoration in ANLCA.
He added that he is convinced that putting in place a new leadership for the association at this point would be a good place to start.
"Now that it has been done, the next process and that is what if have the opportunity, I will advise this new administration to work towards it, how to have a total healing in ANLCA because ANLCA actually is not a social club, it is a professional association and it is the hope of practitioners in freight forwarding and for years, this practitioners have been suffering without anybody looking out for them.
"I strongly believe that peace has returned to ANLCA because the man who just got elected is a man of peace, he is a man who knows how to build bridges", he submitted.
On his part, the Chairman, Association Electoral Committee, ASECO, Nze Aloysius Igwe who superintended over the election, while thanking God for the successful outcome of the exercise described the job as tedious and difficult. Insisting that a lot of things came out of the election, he however, observed that whatever wrong impression anybody might have had about his nomination as ASECO Chairman had turned out to be false.
His words: "The moment they said that I should come and be the ASECO Chairman to handle this election, those who believed that they can get it in any other way were just really deceiving themselves because I am one of those who didn't believe in injustice. I so much believe that things should be done properly and by the special grace of God, I have proved that point.
"ANLCA is a very big family, let us forget that for the past five years, a lot of things went wrong which I wouldn't want to trade blames now, but with the crop of people that came in, I believe that they can straighten things in ANLCA and the desired peace will surely come back."
Meanwhile, Dr. Kayode  Farinto who lost out to Emenike,  in a gracious message, congratulated the newly-elected leaders and called for support and unity within ANLCA. He recognized that the association had overcome its internal crises and urged all members to rally behind the new leadership for the greater good of ANLCA.
He noted that the elections marked a significant turning point for ANLCA, ushering in a new era of hope, cooperation, and progress.
He acknowledged the challenges ahead, but said the collective determination of ANLCA's leadership and members, promises a brighter future for the customs agents' association.