New Realm Communication, a front line marketing communications outfit in conjunction with the Nigeria Maritime Administration and Safety Agency (NIMASA) is set to hold a one day seminar on financial losses to fake insurance policies in the maritime sub sector of the nation's economy.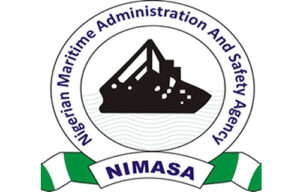 The seminar which is expected to take place in Lagos on the 6th of November, 2008 will see experts in both the maritime and insurance industries delivering papers.Managing Director of New Realm Communications, Mr. Goddy Ogheneajakpor, said that  "the maritime industry is presently dominated by import/export transactions backed by fake insurance policies which has cost the nation a great deal of accruable revenue running into several millions, if not billions of dollars annually.
"Ogheneajakpor explained that the practice is caused mostly by the desire of importers and exporters to cut corners in their bid to maximise profit, without given a thought to the effect of their action should their cargo meet with an unexpected accident at sea or in the cause of movement of their goods to the warehouse.
He observed that funds being lost annually to these fake insurance policies would have helped the financial standing of insurance companies, as well as improve the employment capacity of the sector thus reducing the army of unemployed youths in the country.
He also pointed out that the management of the Nigerian Maritime Administration and Safety Agency (NIMASA) have agreed to collaborate with New Realm while discussion is presently on with other corporate organisation on the sponsorship of the seminar.
Managing Director of New Realm Communications further disclosed that amongst those "expected at the seminar are importers/exporters, Nigeria Customs Service (NCS), Freight Forwarders, Customs Clearing Agents, government agencies responsible for the regulation and control of both the Maritime and Insurance industries, shipowners, brokers, among others".
Kindly like us on Facebook