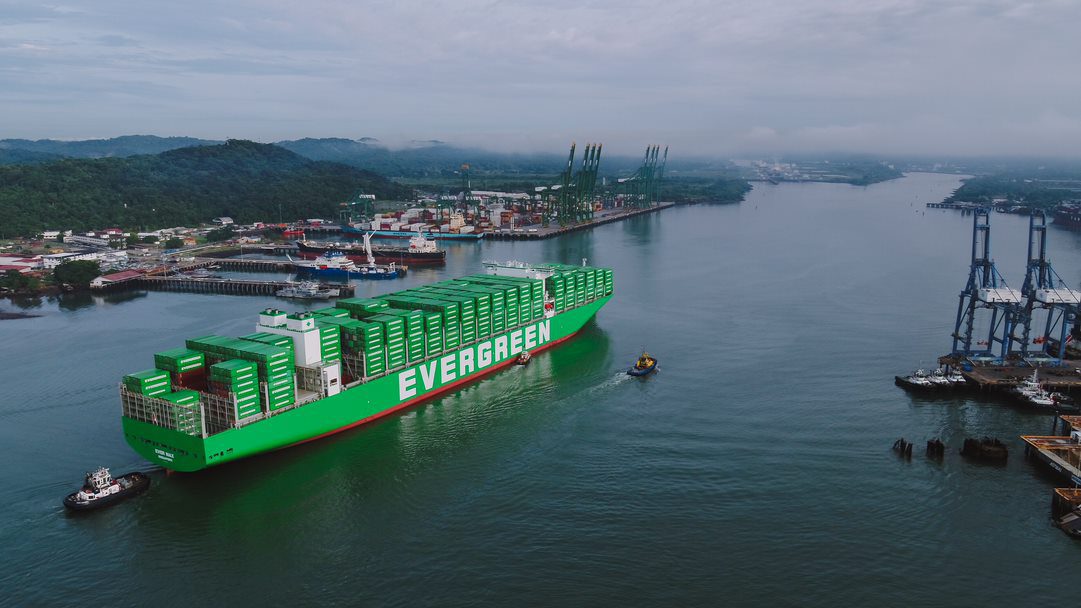 In the face of severe drought conditions that have impacted Panama Canal operations, the Panama Canal Authority (ACP) has celebrated the northbound transit of the Ever Max, the highest-capacity containership to navigate the waterway.
The vessel, with a maximum capacity of 17,312 TEUs, surpassed the previous record-holder, the 16,285 TEU-capacity Zephyr.
Despite the circumstances, the ACP effectively managed the transit of the 366-meter-long Ever Max, which, under normal conditions, would have required the full 50 feet of maximum allowable draft of the Neopanamax locks.
However, due to the reduced water levels in Gatun Lake caused by the ongoing drought, the ship transited with only 13,345 TEUs and a draft of 43 feet, just one foot short of the current draft limit of 44 feet. To accommodate the ship, the Ever Max temporarily unloaded 1,400 TEUs at the Port of Balboa, transferring them by land to the Colon Container Terminal for reloading.
In a statement, Ilya Espino de Marotta, deputy administrator of the Panama Canal, highlighted the significance of the transit, emphasizing how it underscores the reliability of the waterway in facilitating global trade.
"By complying with this historic transit, the efficiency and solidity of the interoceanic route as a fundamental maritime transport route for global trade is evident, despite the challenges imposed by climate change," he said.
Ricaurte Vásquez Morales, ACP Administrator, echoed the sentiment and stressed the importance of maintaining operational conditions of the waterway.
"This unique experience must be used to demonstrate the importance of keeping the Canal in optimal conditions, allowing ships like the Ever Max to transit quickly and expeditiously, benefiting everyone in Panama," Moralies.
Following its successful passage through the Panama Canal, the Ever Max continues its eastbound voyage to ports on the U.S. East Coast, including Savannah, Newark, Norfolk, and Baltimore, before returning to Asia.
As the ACP celebrates the achievement, it remains dedicated to overcoming challenges and ensuring the continued viability of one of the world's most critical maritime trade arteries.
While the ACP says it hopes to maintain a draft of 44 feet going forward, including through limiting the number of daily transits, this will naturally depend on weather conditions.