Freight forwarders present at the end-of- the-year party of the African Professional Freight Forwarders and Logistics of Nigeria ( APFFLON) on Thursday at the Murtala Muhammed International Airport, MMIA in Lagos have called for unity among practitioners in the country.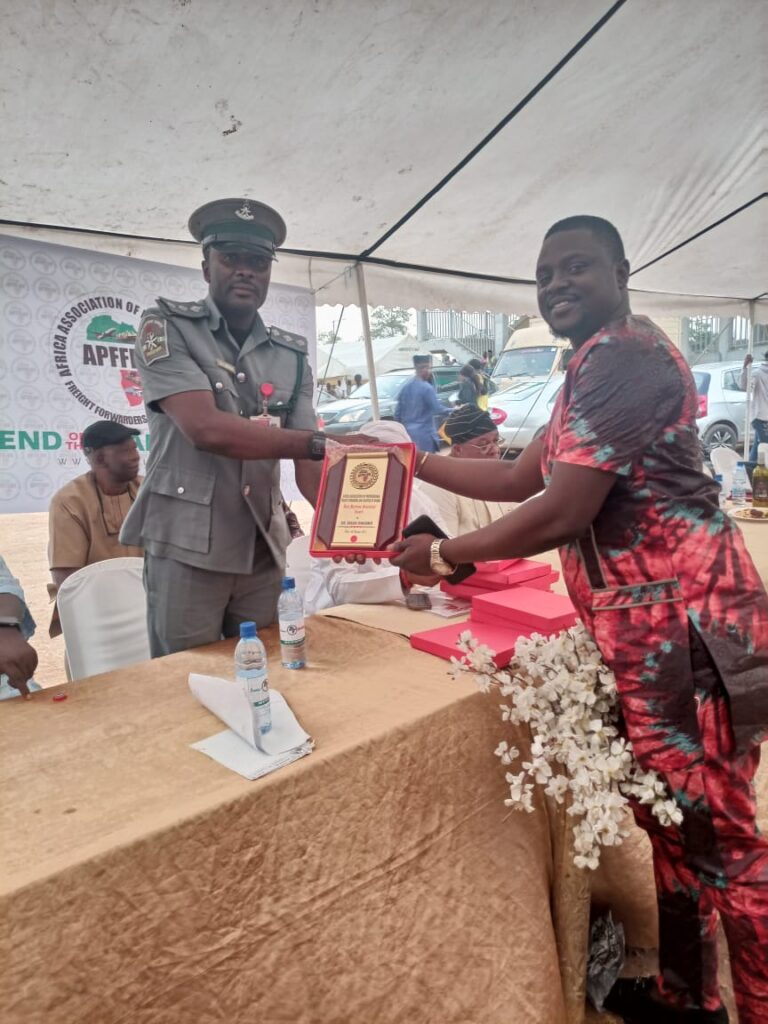 Speaking at the end of the year party, the President of APFFLON Otunba Frank Ogunojemite noted that the practicing freight forwarders need to love and tolerate each other, stating that there is need for the freight forwarders to unite in purpose in other to better the lives of their members.
He said disunity breeds disorganization and setback that affects the practitioners in the industry, even as he informed that as a result of that, APFFLON and some other freight forwarding association are engaging in capacity building to impact on all individual practitioners in the freight forwarding industry.
According to him, "there is no gratuity, no pension for freight forwarders, but if there is unity we will be able to embark on projects that will impact on the lives of our members, but in a case where there is disunity there will not be proper organization, there won't be progress, we need to show love to ourselves and how do we do that, it is through tolerance and forgiveness with that we can begin to come together like this
"Also capacity building is very necessary and it is supposed to impact on all individuals in the freight forwarding industry, there have been a lot of set back because CRFFN ought to have done this, but with the way things are going we have decided that all freight forwarding associations should come together to empower our members and concerned freight forwarders", he said.
Speaking also at the event, the Chairman Association of Nigerian Licensed Customs Agents (ANLCA) Airport Chapter, Mr Kehinde Akintola informed that freight forwarders are one indivisible family regardless of which association they belong.
He informed that it is only when the freight forwarders unite in purpose that the practitioners can achieve and surmount the challenges confronting the freight forwarders in the industry.
He urged the freight forwarders present to give each other necessary support needed in the industry.
On his part, the Founder of NAGAFF; Dr Boniface Aneibonam who was represented by the National Secretary of the association, Mr Dipo Olayoku also sued for unity of purpose among freight forwarders, while describing the President of APFFLON as an energetic and selfless leader. He commended the APFFLON president for the role he is playing in the association.
The highpoint of the event was the presentation of awards to some deserving stakeholders in the industry
Among the recipients are: Editor of Shipping Position Daily Newspaper ;Mr Sesan Onileimo who was awarded Maritime Journalist of the year, Mr Dipo Olayoku of NAGAFF, Mr Kingsley Anaroke Editor in Chief MMS Plus, Chief Increase Uche, Mr Demola Irinyemi, Ifunanya Eze of Television Continental Mr Uche Ejeiseme Public Relations Officer NCS TinCan Chapter, among others.
Kindly like us on Facebook