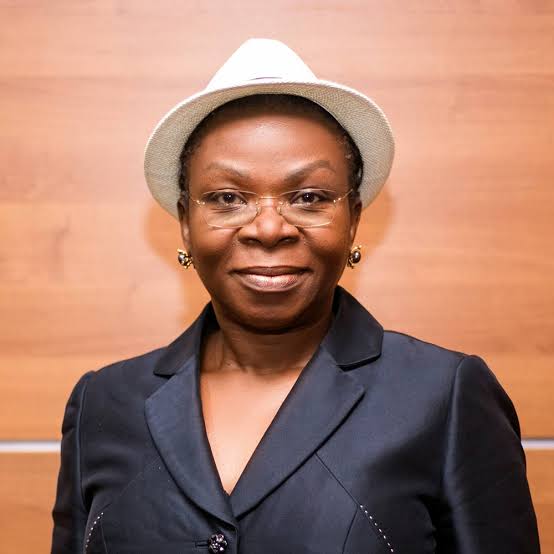 The Shipping Association of Nigeria (SAN) has reasserted its commitment to fostering industrial harmony within the maritime sector, even amidst the current challenges faced in the industry.
In an official statement signed by the SAN Chairman Mrs. Boma Alabi, in response to recent developments surrounding a directive issued by the Maritime Workers Union of Nigeria (MWUN) on October 30, she expressed her disappointment over the tone and language used in MWUN's statement, emphasizing the need for a more constructive approach.
The SAN boss expressed the association's reluctance to engage in disputes with members of MWUN, whom, according to her, they consider partners in progress and long-standing collaborators. The association stressed the importance of maintaining a cooperative and harmonious relationship to address the challenges faced by the maritime industry.
She underlined the importance of facts and transparency in resolving industry-related issues while sharing a schedule of meetings between SAN and MWUN in a previous statement, including details of venues and dates, to support their position that facts are sacred.
According to her, the primary goal of SAN's earlier response was to ensure a balanced narrative, rather than engaging in unnecessary personal disputes.
The association however called upon MWUN to exercise restraint and collaborate in seeking amicable solutions to the challenges confronting the maritime industry. Boma also emphasized the importance of dialogue and cooperation in addressing industry challenges.
"It is not our intention to join issues with any member or members of the Maritime Workers Union of Nigeria (MWUN) whom we regard as our partners in progress and brothers and sisters with whom we have been working happily together for years.
"Those who are quick to allege falsehood and resort to personal attacks are usually the purveyors of falsehood personified. A schedule of meetings between SAN and MWUN was attached to my previous statement. This schedule included dates of every meeting and venue in some cases. Facts are sacred. The alleged statement circulating on behalf of the MWUN carefully ignored these facts and went on a spiteful personal attack instead. This is not the spirit to foster industrial harmony.
"We have been consistently expressing the fact that SAN is a voluntary association of willing members comprising of a number of the shipping lines operating in the maritime sector. Much as we subscribe wholeheartedly to the welfare and betterment of our workers, we are equally constrained to state that SAN does not have control over all other maritime operators.
"Therefore, our earlier response was absolutely necessary to ensure a balanced narrative, not to join issues or go into vitriolic and unwarranted personal attacks. We count on the Maritime Workers Union of Nigeria (MWUN) to exercise restraint and work towards finding an amicable solution to whatever challenges facing the industry" the statement read.