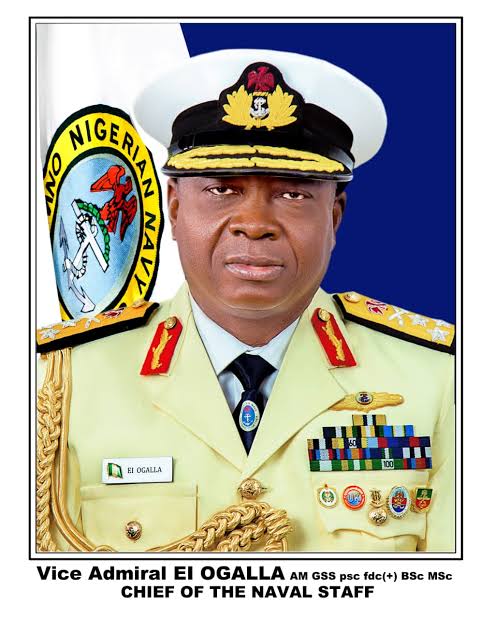 The Western Naval Command on Thursday launched "Operation WATER GUARD" (OP WG) in the Badagry axis of Lagos State to combat smuggling, piracy, oil theft, and other illicit activities plaguing the maritime space.
The Flag Officer Commanding (FOC) of the Command, Rear Adm. Mustapha Hassan , said that the operation would further de-escalate illicit maritime operations and ensure safety of Nigeria's maritime environment.
"The operation specifically targets the Badagry water and land axis around Ashipa, a border community to Benin Republic," Hassan said.
The FOC said that the Nigerian Navy had arrested contraband goods particularly Premium Motor Spirit (PMS), drugs and foreign parboiled rice worth billions of Naira.
"These can affect availability of petroleum products as well as jeopardise efforts of small and medium scale enterprises.
"The drugs in particular could have further affected health and stability of the citizens.
"Eradicating these menace prompted the operation, which covers the maritime environment and adjoining land areas," he said.
Hassan said that the operation involved the deployment of ships, boats, quad bikes and air assets, showcasing the Navy's robust capabilities in safeguarding Nigeria's maritime space and the Gulf of Guinea.
"Prominent features of the Operation include interdiction, beach patrols, Visit, Board, Search, and Seizure (VBSS) cordon and search and will also involve sustained presence to eliminate other crimes," the FOC said.
He said that the operation would further ensure that the nations maritime domain will be conducive during the yelutide period and beyond.
"The operation will not add to already established check points along the road but intelligence led checks will complement the sustained presence at sea.
"Pertinently, intelligence facilities deployed by Navy has already revealed perpetrators' hideouts, showcasing images and videos capturing jerrycans stored in houses.
"Apart from the fact that it is economic sabotage, it also poses threats of fire with consequences on life and property, which the Nigerian Navy remains resolute to abate," the FOC said.
Hassan said that Op WG stands as a testament to the Nigerian Navy's unwavering commitment to maritime security, under the leadership of the Chief of the Naval Staff (CNS) Vice Adm. Emmanuel Ogalla.
He said that the operation marked a pivotal moment in the ongoing efforts to protect the nation's waters and ensure a safer maritime environment.