The Nigerian National Petroleum Company Ltd. (NNPC) revealed that Nigeria in the first three months of 2022 made $565.5 million export sales of crude oil and Gas, latest data on the company's website reveals.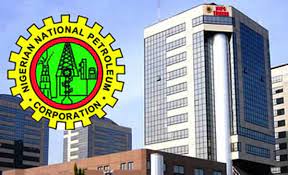 The data shows that crude oil exports fetched the nation $177.86 million while revenue from gas feedstock to Nigeria LNG Limited (NLNG) amounted to $387.72 million.
Furthermore, NNPC's data indicates that in January 2022, Nigeria earned $75.88 million from crude oil, compared with the $84.45 million earned from gas feedstock to NLNG; in February, the country earned $13.05 million from crude oil, compared with $159.58 from gas feedstock to NLNG.
In March, Nigeria earned $88.93 million from crude oil while gas feedstock to NLNG fetched the country $143.69 million.
"Feedstock gas receipt was $143.69million. This includes receipts of $54.72million and $21.29million, which were expected in the previous month but slipped into the current month. Other related NLNG receipt was $7.67million," NNPC said.
The data by the company also shows the trend of Nigeria's revenue from feedstock gas to NLNG surpassing crude oil earnings has been consistent in the last 16 months.
Between December 2021 and December 2020, Nigeria raked in a total of $644.28 million from gas feedstock to NLNG while income from crude oil exports was $368.34 million.
Kindly like us on Facebook