By Joshua Yousouph 
African nations under the auspices of the Union of African Shippers' Council (UASC) have been exposed to the enormous opportunities in coastal shipping and project funding for the integration and development of continental trade through the African Continental Free Trade Agreement (AfCFTA).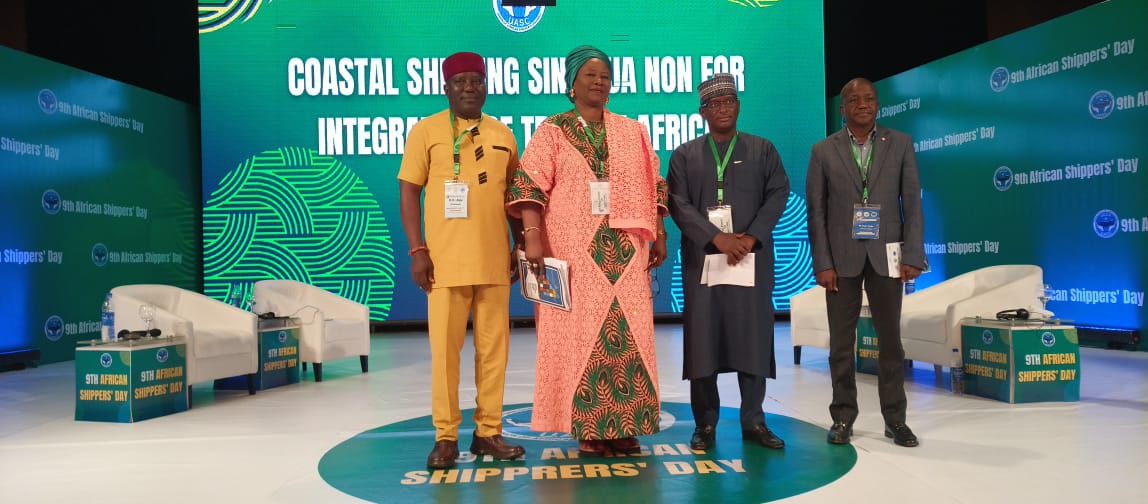 While presenting a paper on Tuesday on "Coastal Shipping: A Sine qua non for integration of Trade in Africa", at the 9th African Shippers' Day which is organized by Nigerian Shippers' Council (NSC) in collaboration with the Union of African Shippers' Council (UASC) in Lagos, the  Chairperson, SeaLink, Mrs Dabney Shall-Holma noted that AfCFTA has created enormous opportunities for the integration of continental trade through effective transportation of cargoes within the coastal regions in Africa.
Shall-Holma stressed the importance of member countries development of inland waterways, local river ports, Inland Container Depots (ICDs), Inland Dry Ports (IDPs), amongst others to enhance free trade and movement of cargoes among African countries.
While enumerating factors affecting coastal shipping in Africa, she charged all member states to embrace multimodal transport system by making use of all modes of transportation to reduce cost and improve efficiency.
Shall-Holma also added that all member states should ensure that adequate measures are put in place to eliminate tariff and non-tariff barriers that are negatively impacting trade flow in Africa.
"AfCFTA provides enormous opportunities for larger markets, grow the various economy in Africa and also gives Africans opportunities to excel and specialise. That is something we don't do in Africa. AfCFTA is providing an environment for each country to trade and trade successfully.
"AfCFTA is a renaissance for Africans, because it is a project that brings home the need for Africans to think Africa, dream and achieve the Africa that they want. However, all member countries are enjoined to enable their coastal shipping and inland waterways transportation to enhance movement of cargoes within the all coastal regions" Shall-Holma stated.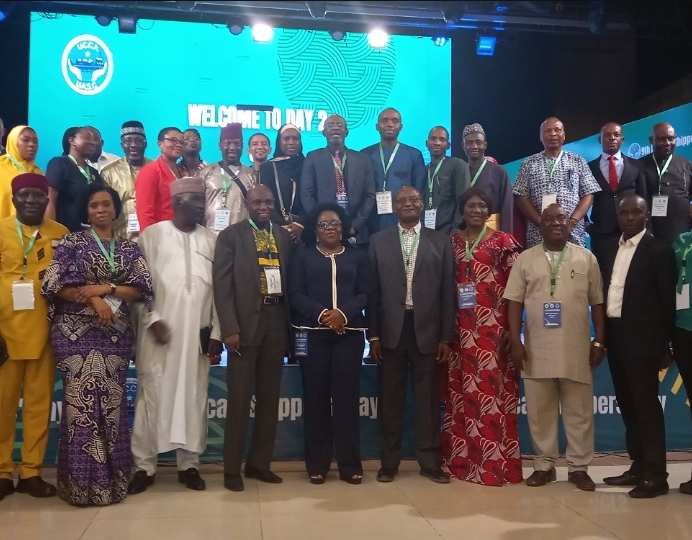 Speaking during a technical session, a ship owner and Chief Executive Officer of Sea Transport Services Nigeria Limited, Alhaji Aminu Umar stated that one of major challenges faced in coastal shipping is lack of indigenous vessel ownership. He advised that to enhance coastal shipping in Africa, adequate investment in vessel ownership should be given priority attention by member states.
While reiterating the benefits of AfCFTA to all member states, Umar urged all ship owners to key into the opportunities provided by the continental trade paltform by integrating their investments into it for the development of costal shipping in Africa.
On his part, the Technical Adviser to the CEO of Nigerian Export Import (NEXIM) Bank, Mr Hope Yongo informed that there are several funding packages and benefits for interested ship owners and maritime stakeholders with bankable projects for the development of Coastal shipping through the opportunities embedded in AfCFTA.
Yongo also stated the NEXIM Bank is partnering with ship yards and other stakeholders to provide funding for Coastal Shipping and Inland waterways development. He however called on all maritime stakeholders to utilize the golden opportunity of partnership with NEXIM Bank in order to access funds for their projects.
Also speaking, the Director, Consumer Affairs Department, Nigerian Shippers' Council, Mr Cajetan Agu noted that the emergence of AfCFTA will increase cargo trade in Nigeria, adding that adequate measures should be put in place for the free flow of the transportation of these cargoes to various parts of the country.
Agu also called on the government and all relevant stakeholders to set up necessary trade facilitation measures. such as the Single Window to enhance effective continental trade through AfCFTA.
shippingposition
Kindly like us on Facebook/twitter