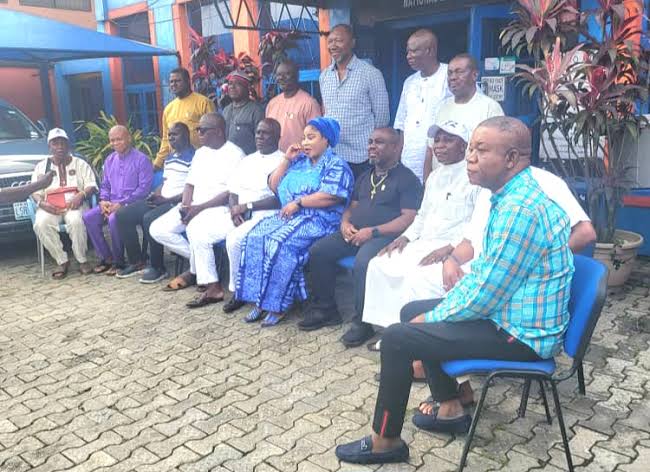 In a show of commitment to their roles, the recently elected National Executive Committee (NECOM) of the Association of Nigerian Licensed Customs Agents (ANLCA) has embarked on a tour of the ANLCA National Secretariat, known as "Dikko Inde House" in Amuwo Odofin, Lagos State.
In a press statement issued by the new National Publicity Secretary (NPS),of the association Emmanuel C. Onyeme on Sunday, he said the association led by the National President, Mr. Emenike Nwokeoji, expressed satisfaction with the current state of the secretariat and pledged to revitalize it to provide the best services to ANLCA members.
During his victory speech, President Emenike had emphasized that the election was not about winners or losers but was a collective victory for all ANLCA members. He expressed gratitude to the ANLCA community for entrusting him and the NECOM members with the responsibility of leading the association.
He remarked, "What happened on Thursday was a manifestation that God has finally smiled upon ANLCA, indicating that our years of difficulties are behind us. We now have an opportunity to rebuild and restore our association, reclaim our voice in the freight forwarding sub-sector, and make our mark in the maritime industry as a whole."
Reflecting on past divisions within ANLCA, he stressed the importance of unity and focus, saying, "We cannot afford distractions and internal strife any longer. We must come together as one big family to elevate our association and profession through effective advocacy, capacity building, and professionalization."
Emenike further extended his appreciation to Dr. Kayode Farinto and his team for their sportsmanship and pledged to run an open and inclusive administration, inviting all members with valuable ideas to contribute.
He concluded his speech with a prayer, saying, "May the Almighty God continue His divine work in ANLCA."
In another display of goodwill, the new ANLCA NECOM paid a courtesy visit to former National President Prince Olayiwola Shittu at his office in Lagos. Shittu, known as the President Emeritus of the association, welcomed the new leadership and shared words of wisdom. He emphasized the importance of collaboration and advised the new president to delegate responsibilities effectively.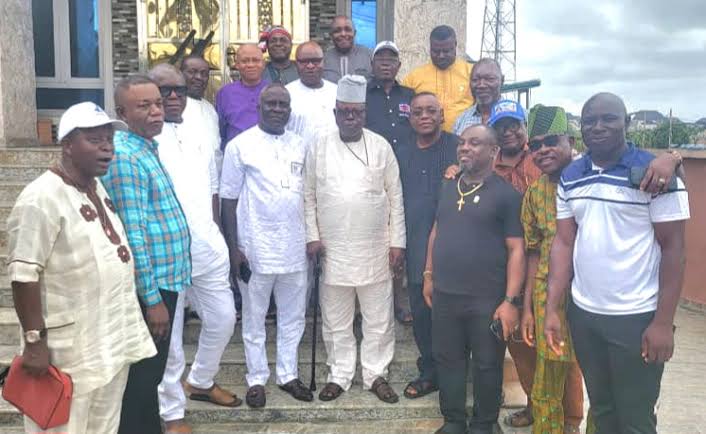 Shittu praised Farinto Kayode, the immediate past Vice President and Presidential candidate in the elections, for his sportsmanship and encouraged the new president to reach out to him.
Alhaji Dayo Azeez, a member of the Board of Trustees (BOT), also advised the new NECOM to prioritize the welfare of ANLCA members and unite the association.
Emenike expressed gratitude for the support and advice received during the visit. He reiterated his commitment to working closely with all ANLCA members to restore the association's former glory.
The visit included the new NECOM members and prominent figures within ANLCA.