The Buhari Media Organisation (BMO) has declared that the reduction in waiting time for vessels at Nigerian ports to less than three days from the previous 45 days is a milestone of the Buhari administration.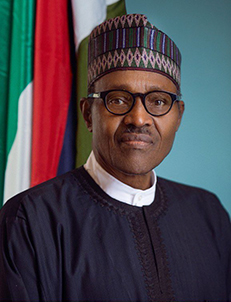 According to the in a statement signed by the group's Chairman; Niyi Akinsiju and Secretary Cassidy Madueke, ships' waiting time used to be between 30 and 45 days, before the President Muhammadu Buhari-led government injected more vibrancy into port operations.
" While it is true that the decision to concession the Ports in 2006 has turned out to be a positive one,  there is no doubt that the Buhari administration has done a lot to keep all stakeholders happy.
"Which is why we are not surprised that the waiting time for vessels coming into the nation's ports has been significantly reduced to less than three days at present.
"We invite Nigerians to note that the administration has not relented in keeping the concessionaires on their toes by ensuring that standards are maintained.
"And the fact that this government also made it mandatory for companies seeking renewal of ports concession agreements to show satisfactory evidence of performance, as well as meet key performance indicators, are some of the reasons  ports have continued to be efficient.
"Let us also add that the remarkable progress being made in tackling the  traffic gridlock on the access roads to the Lagos ports, coupled with the deployment of an electronic call-up system for trucks, called "Eto", have also been useful in decongesting the Apapa and Tin Can Ports," the group added.
BMO also said that the Buhari administration was not resting on its oars and was bent on ensuring that the country's ports remained efficient.
"We agree that there is room for improvement and are hopeful that the Nigeria Ports Authority (NPA) and the concessionaires will continue to live up to expectations.
"But we make bold to say that the waiting time will be further reduced by the time that facilities like that of the Lekki Deep Sea Port and the various Dry Ports being put in place by federal and state governments across the country are fully operational.
"In addition to this is the ongoing plan to link all seaports as well as the Inland dry ports to the new nationwide railway network.
"It is also good to know that port decongestion efforts and the reduced waiting time have both contributed to eliminating port congestion surcharge at all six seaports and consequently saved Nigeria's trading community over 500 million dollars per annum."
The group said that this was yet another feat that Buhari would be remembered for long after he leave office.
shippingposition
Kindly like us on Facebook/twitter