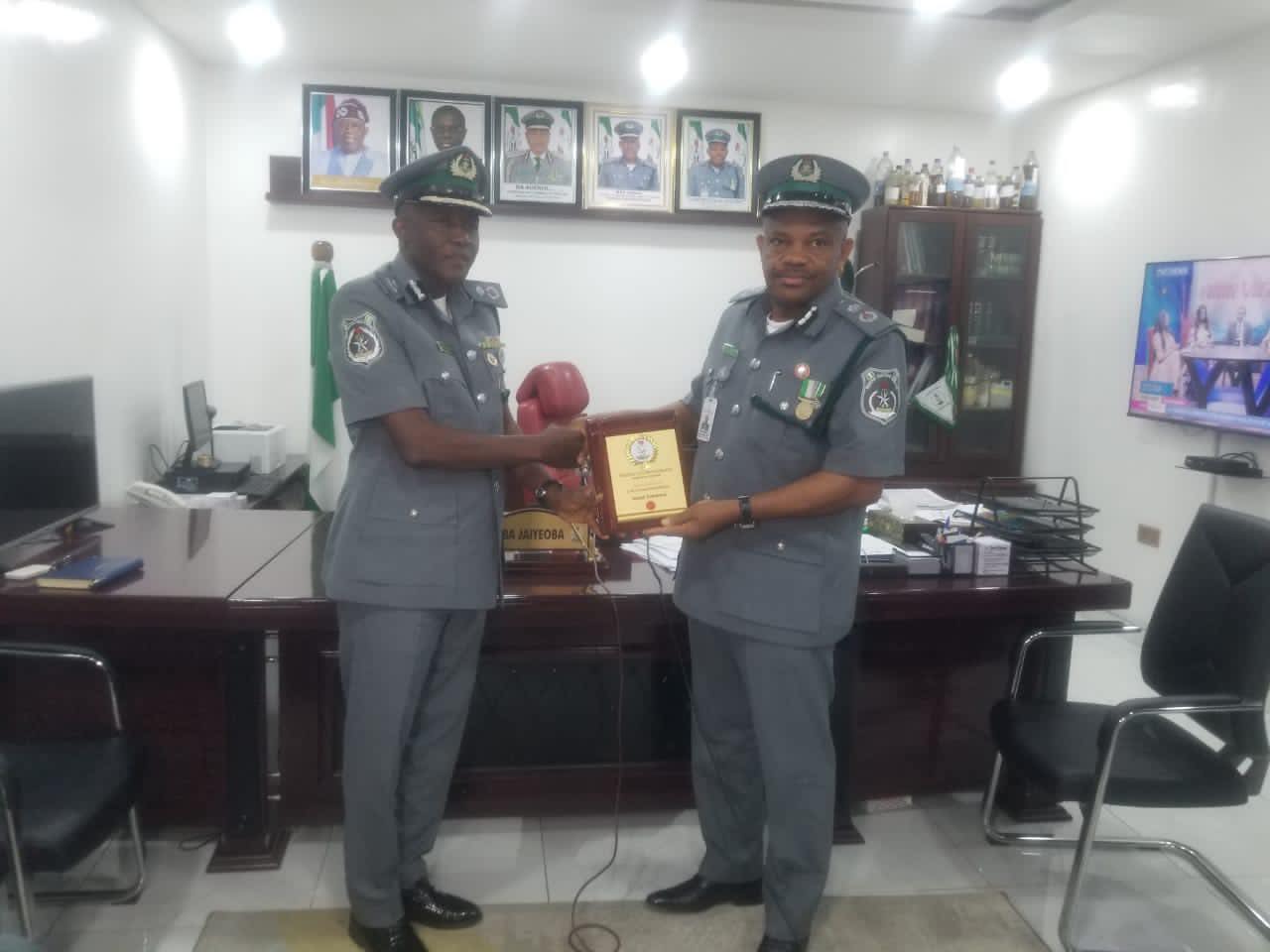 The Commandant of the Nigeria Customs Service Training College Ikeja, Deputy Comptroller Haniel Hadison, has undertaken a significant appreciation tour to Apapa and Tincan Island Area Commands on Tuesday, 7th November 2023.
This tour recognizes the invaluable support and cooperation extended by the Commands during the recent Customs Cadets Passing Out Ceremony.
During his visit, DC Hadison emphasized their unwavering commitment and dedication, which were instrumental in ensuring the resounding success of the ceremony.
He said, "Months ago, we reached out to inform and seek support in preparation for the Customs Cadets Passing Out Parade after their rigorous six-month regimental training. I am here to acknowledge that both Commands provided essential logistical support, workforce, and expertise, ensuring the seamless execution of the event.
"The support we received from Apapa and Tincan Island Commands was nothing short of exceptional. Your dedication and assistance were pivotal in ensuring the seamless execution of the Passing Out Ceremony."
In response, the Customs Area Controller, Apapa Area Command, Comptroller Babajide Jaiyeoba, assured the Commandant of their unwavering commitment to further collaboration for advancing the Nigeria Customs Service.
He commended Hadison's hard work and dedication, stating that he had significantly improved the Customs Training College and introduced numerous innovations.
"The success of the Passing Out Ceremony is commendable due to your diligent efforts.
You have transformed the college and introduced innovations that were previously nonexistent. Your courage in the face of challenges is admirable,'' Comptroller Jaiyoba remarked.
He encouraged the Commandant to maintain high standards, establishing the institution as a world-class Training College.
Similarly, the Area Controller of Tincan Island Area Command, Comptroller Dera Nnadi, expressed commitment to strengthen further the ties between the Customs Training College and his command.
He emphasized that the visit marked the continuation of collaboration, professional development, and shared success in the customs service.
"This appreciation tour serves as a testament to the strength and unity within the customs community in Nigeria, demonstrating our commitment to working together to safeguard the nation's economic interests and security," Comptroller Nnadi concluded.