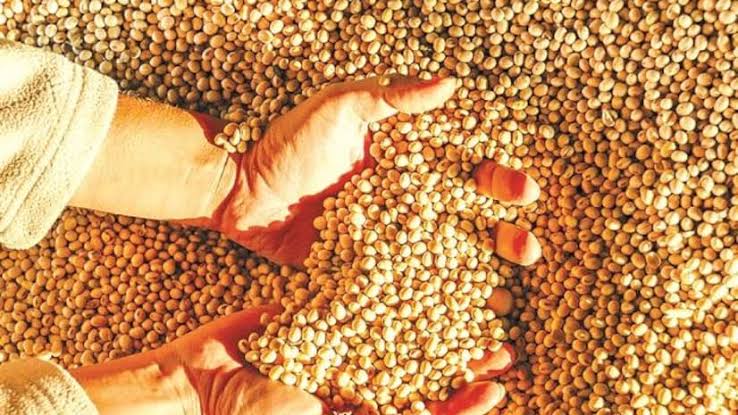 In a move to address a growing concern within the soybean import industry, an exporter  Aarjun Aarav has written an urgent letter to the Department of Plant Protection, Ministry of Agriculture & Farmers Welfare, Government of India.
The exporter's letter obtained by our correspondent highlights a troubling issue regarding the misuse of import documents for soybean shipments into India, which threatens the integrity of the country's import processes.
The exporter noted that he has come across credible information suggesting that certain importers are using deceptive means to bypass customs duties by using falsified documents.
Of particular concern he said is the misuse of phytosanitary certificates and other relevant documents purportedly from the Niger Republic to obtain duty exemptions on soybean imports.
He stated that this is especially alarming as the Niger Republic, according to available records and data, does not produce soybeans. Instead, it has become evident that these soybean shipments originate from Nigeria, where customs duties are applicable for soybean imports into India.
He said, "the use of counterfeit documents not only poses a threat to the revenue of the Indian government but also raises significant concerns about biosecurity and quality standards
"The authenticity of the product's origin and its quality checks can no longer be guaranteed, potentially jeopardizing the safety and health of consumers," he stated.
In the wake of these disconcerting revelations, the exporter implores the Department of Plant Protection to take immediate action. The exporter calls for a comprehensive investigation to trace back recent soybean imports documented as originating from the Niger Republic.
He said this investigation aims to identify the entities responsible for the use of fraudulent documentation.
The exporter also urge the department to take stringent action against the entities found guilty of using fraudulent documentation.  He stated that legal measures should be implemented to deter such activities in the future.
Aarav also emphasizes the importance of enhancing monitoring mechanisms to prevent similar incidents in the future.
He stated that tightening control over the import process will ensure that fraudulent practices are promptly detected and prevented.
The exporter's plea underscores the critical need to maintain the integrity of India's import processes and to swiftly address deceptive practices that threaten the nation's revenue and biosecurity.