Otunba Sola Adewumi (NISA President)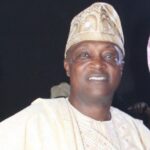 We don't have a crisis in NISA. If there was a crisis, I would let you know. The people involved are only trying to create a division in the association. I am ready to meet them to solve the issue if it would be resolved and if they are not willing to resolve it, we don't have any issue with that. We both agreed to meet sometime in September to resolve the disagreement, but unexpectedly another issue broke out when a pressure group in the association called "Integrity Group" congratulated the former Minister designate. That was why I directed that they should be removed from the online group platform and I am no longer interested in the reconciliation. They should do whatever they like and since they have taken us to court, let the court take a decision on the issue. We have tolerated them so much and we have to put an end to it.
Mr Rowaye Jubril (General Secretary, NISA)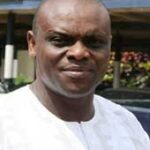 I can confirm to you that NISA has no crisis except for some three disgruntled members who are challenging the outcome of the last election and they are in court already. However, we are referring their matter to the disciplinary committee. As members of the same family, I am open to discussion on how to reconcile with them. The executive will welcome a peaceful resolution of the matter.
Otunba Sola Olatunji (NISA Member)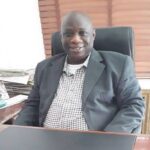 It is difficult to achieve any progress in an association that is bedevilled with endless acrimony. In the Nigeria Shipowners Association, we are currently facing too much domination, egocentrism, and a sense of ownership mentality by certain elements that continue to derail the association from achieving its desired objectives. The only way forward in this situation is for these issues to be addressed.
Gbolahan Adu (NISA Publicity Secretary)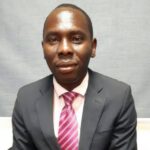 There is no crisis in NISA. They only flouted the rules of the association, which was why they were removed from the platform. They took the association to court, but they were not de-membered or delisted from the association. But they cannot on behalf of the association congratulate the former Minister designate of Marine and Blue Economy. The way forward is that we are having a lot of progress as regards the goals and objectives that the President has set up to mean well for all stakeholders in the industry and not ship owners only. So everyone should key into that and give their support for the benefit of all. That is our goal right now for all members.
Mr. Mohammed Malik (NISA Financial Secretary)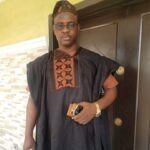 They did not do well, talking about Captain Kola. That was too reckless of them; that was why they were removed to serve as a deterrent to any other person that intended to follow that route. We are ready to take any action against anybody that intends to go wild. Other members of the platform are in support of the move because we have been very quiet and made several attempts to reconcile with these people. But their requests were not reasonable and they took us to court.
We thought as we have done that, he will now take it seriously for us to sit and talk. The only way out is for him to be reasonable and call for that reconciliatory meeting so we can iron things out. We don't want to assume he probably wants a position or wants some persons in position. But then, he shouldn't work like that, because this is an association and everything must be done democratically. The larger house wants to reconcile. He is a very strong stakeholder and nobody wants him to create a breakaway faction, but he needs to be reasonable with his demands. He can make the move and we would oblige him.
Captain Taiwo Akinpelumi (NISA Chieftain)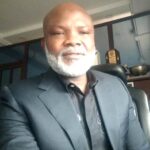 I will advise that we all accept that the association belongs to all and a situation whereby some people view other people's opinion as an attack on persons or personalities, should be buried. I encourage these few to imbibe the spirit of accommodating differing opinions without taking offence. Every member should be allowed to freely express his or her view no matter how at variance it may be with others' positions.
Engr. Matthew Alalade (NISA Member)
Personally, I would suggest that they should be reconciled. Even in the family, people will disagree which is a normal phenomenon. But if they agree to disagree, it is a new thing. We have very few people that want to have an edge over others without a clear definition. It is not done and not a good thing. We have peace now in the association, so let us maintain the status quo. It is only on the social media forum that they have been removed, they are still members. For me, you cannot force anybody into marriage. If they decide to go their own way, then so be it. That will not stop NISA in any of its decisions. If that will move us forward, we are not bothered. We have been in comatose for many years, so why are we trying to put a clog in the wheel of our progress. For me, it is not an issue. It is normal for people to disagree and if you have the majority, you carry on.
Engr Josiah Wassa (NISA Chieftain)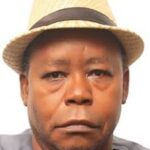 There is no crisis in the association. Just three people who are an insignificant minority, wish to collapse NISA. Their grouse is that they don't want Chief Jolapamo, the founder of the association. They have tactfully obscured their motives, complaining of last NISA elections and then broke away to form another body known as NISA Integrity Group, but still wanting to remain in NISA. NISA had been in comatose for nearly 10 years hitherto, why didn't they wake it up without Chief Jolapamo? I believe this issue will be resolved soon.