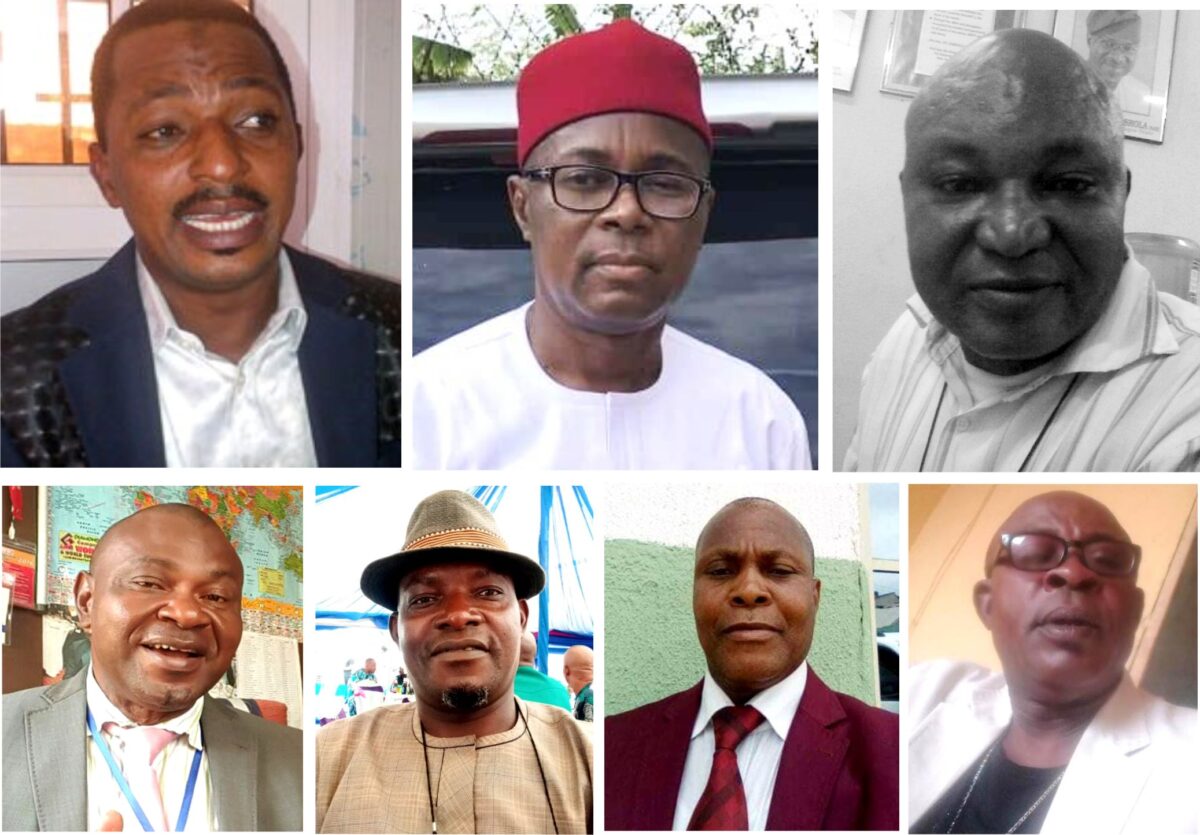 Dr. Segun Musa (Deputy National President, Air and Logistics, NAGAFF)
I keep saying as long as government is not serious with policy implementation, we would continue having the same problem within the port premises and environment. We are trying to model our port to global best practice. But unfortunately each time we try to advise the government they will continue dragging us backwards. I cannot imagine in any part of the world where we have multiple agencies in the port, asides Customs. The role of the port is not to allow every dick and harry to come and frustrate trade facilitation.
The government should position Customs as the lead agency in the port and whenever anything has to do with other agencies, they should be invited or otherwise transmit the details of the consignment to the agency. Otherwise the essence of trade facilitation will be defeated. The government is not interested in trade facilitation, they are only concerned with revenue. These agencies like SON and the likes are not regulating anything. They are only collecting revenue. So returning them back to the port is not new, because they have always been in the port.
Frank Obiekezie (National Secretary, AREFFN)
There is nothing like they coming back temporarily. They have been working to come back. They want to be back fully in the port just like every other agency that has to do with the maritime industry. Coming back fully in the port means taking part in physical examination. However, they have not showed us that when they were in the port, substandard goods were not coming in. That would have been a clear indication that when they were out, substandard goods were coming in. Everyone wants to be in the port and any unit that comes to the port causes an elongated chain of cargo clearance in the port. It would be an additional to the difficulty of processing documents. Let's forget about all these sweet talks, they just want to come back to do examination in the ports. Everyone wants to be part of it.
Festus Ukwu (National Secretary, NCMDLCA)
Yes, I believe it would affect ease of doing business. Earlier on, I was one of the exponents calling for their return back to the port. This is because I saw the inconveniences caused by them standing in the roads blocking containers that have already got every requirements to be cleared; which is time and money consuming because you will still need to visit the warehouse to 'settle'. This is because of their absence in the port during examination. It is a welcome development because, they will now be involved in examination at the port and there will be no need for standing on the road to block containers and taking them to the warehouse causing lots of charges and demurrages. It is better they are now inside the port.
Stanley Ezenga (Former PRO, NAGAFF)
I don't think there's going to be any change because SON has always been in the port. They have been participating actively in all the clearance process. The moment you do your assessment, SON puts alerts and blocks your documents. You would need to go to their office to clear before you would be allowed to pick your cargo. Their return is not going to make any change, it is not going to be the way it used to be.
Clinton Okoro (APFFLON PRO, Tin Can Chapter)
Even when they were not officially in the port, some of them have sneaked themselves into the port. I did not even know that, until sometimes last month when I had an encounter with them at the port. Now that they have now been officially allowed into the port, there is no problem since they have been there before Ngozi Okonjo Eweala sent them packing. The problem there now is the issue of interfacing. The Nigerian system can't do without human interface if not, every job captured in the system will be seen and addressed without physical interface. If they are now in the port, then there is no need for their road blocks. We don't have an issue with them, any agency the Federal Government gives approval to operate at the port, we would work with them.
Humphrey Okwuosa (Apapa Chapter Secretary, NCMDLCA)
Each of the agencies has its own work and their jurisdiction. SON coming to Nigerian ports is a way of checkmating substandard goods despite the issuance of SONCAP abroad because some are being manipulated. The return of SON to the port is good. I don't see it as a hindrance to trade facilitation. I will only suggest that if there is an issue with a cargo, they should sort it out with the importers and allow it to go instead of keeping it on hold at the port and punishing agents. What they should do in that case is to locate the warehouse of the importer and seal it, if there are infractions.
Rev. Alex Nwokedi (AREFFN Chairman, Committee of Customs)
The problem of government agency is that all of them are corrupt. Going by their past activities we would realise that so many of them have not been doing well because they are all involved in corruption. The mandate given to SON might be good but they are not doing their job. They are going back to the port for the ulterior motives and personal gains. They were initially asked to leave the port they were constituting an impediment to smooth clearance of cargo and during that period, we recorded some level of sanity. Now that they are coming back, I know the world is a digital place and they can do their work from the confines of their offices involving technology. As far as I know going by our past experiences and the engagements we had with them, they are not coming to do justice to the whole system.
shippingposition
Kindly like us on Facebook/twitter