A shipper; Mr Jonathan Nicole, says government's attention is needed to encourage only genuine trade partners operate at the Lekki Deep Sea Port, recently inaugurated by President Muhammadu Buhari.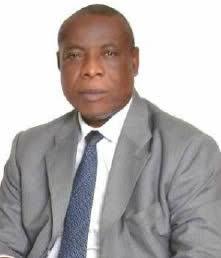 Nicole gave the advice in an interview with the News Agency of Nigeria (NAN) in Lagos on Wednesday.
Nicole added that trade liberalisation was the shortest route to create allies, and so the need to be cautious.
According to Nicole, the free trade agreement guarantees free movement of goods and persons, while the country should be conscious of security challenges if it admit everything in the guise of trade.
He said that the economic trade policies should be properly re-structured to take care of traders with war hoods.
"Massive investments like the Lekki Deep Port is one of the achievements of this administration.
"It will open up massive channels of inter-regional trade between the Economic Community of West African States (ECOWAS) countries.
"Cross border trade will be greatly appreciated. Goods and persons will be massive, especially, if the Free Trade zone is applied the way it should be," he said.
Nicole noted that the Lekki port was a welcome attraction, as it would improve revenue for both government and shippers.
"Volume of cargo will improve as shipping lines will prefer to bring in larger vessels with large volumes of containers because it is more economical than using conventional vessels.
"Apapa and Tin Can Island ports will be down-graded to river ports which will expect feeder vessels to move containers from Lekki Deep Sea to the River Port Terminals.
"So, local voyages of smaller container vessels will increase, including preferably self-propelled barges," he said.
He noted that there might be hitches, probably, the hiccups of a new method of exchange of trade.
"Unfortunately, the environmental factors will be very challenging as absence of railway facility will induce massive movement of heavy duty trucks to move containers to other metropolitan areas like Ikeja, Apapa and other cities.
" If care is not taken Lekki will witness deadly traffic jam, even worse than the Apapa traffic," he said.
shippingposition
Kindly like us on Facebook/twitter