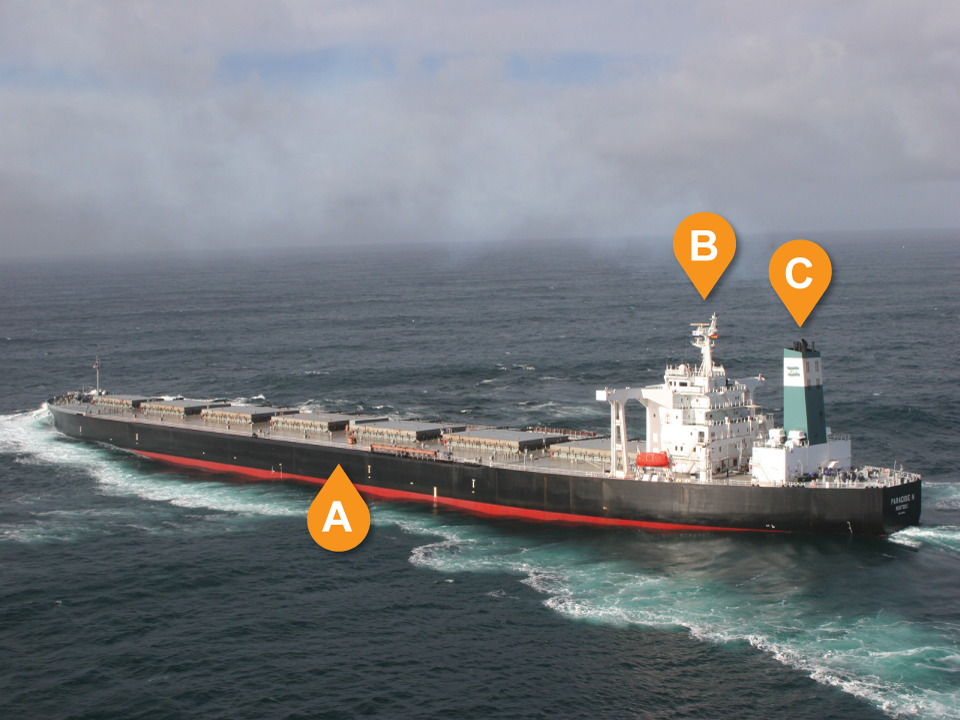 Track: The path of the vessel.
Trades: The practically steady winds blowing toward the equator, N.E. in the northern and SE. in the southern hemisphere.
Trice: To lash up.
Tricing line: A line used for suspending articles.
Trick: The period of time during which the wheelsman remains at the wheel.
Trim: The angle to the horizontal at which a vessel rides.
Trip: To let go.
Tripping line: A line used for capsizing the sea anchor and hauling it in.
Truck: The flat circular piece secured on the top of the mast.
Tug boat: A small vessel fitted for towing.
Turn in all standing: Go to bed without undressing.
Turn to: An order to commence ship's work.
Turn turtle: To capsize.
Turn-buckle: A metal appliance consisting of a thread and screw capable of being set up or slacked back and used for setting up on rigging.
Two blocks: When the two blocks of a tackle have been drawn as close together as possible.
Umbrella: The cone-shaped shield at the top of the smokestack.
Unbend: To untie.
Under below: A warning from aloft (heads up).
Undermanned: Insufficient number of crew; shorthanded.
Undertow: A subsurface current in a surf.
Underway: Said of a vessel when not at anchor, nor made fast to the shore, or aground.
Unship: To take apart or to remove from its place.
Unwatched: Said of a lighthouse not tended.
Up anchor: Hoist or haul in the anchor.
Kindly like us on Facebook