The Chief of Naval Staff, Vice Admiral Auwal Gambo, has charged personnel of the Armed Forces to uphold rules of engagement in counter insurgency operations.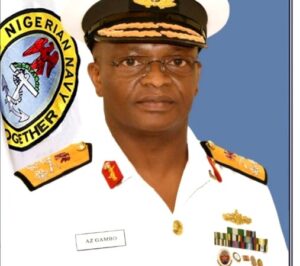 Gambo gave the charge on Friday during the graduation of 235 participants of Junior Course 91 of the Armed Forces Command and Staff Collage Jaji, Kaduna State.
He also urged them to contribute meaningfully towards containing current security challenges in line with global best practices.
The Naval Chief was the special guest at the event.
Gambo reminded the graduands that as the Federal Government continues to vigorously pursue the next level agenda, their actions particularly during counter-insurgency operations are crucial, and must be guided by the Armed Forces Act.
"Hence the need to conduct themselves in a manner befitting of officers and gentlemen when discharging their duties in line with global best practices."
He maintained that applying skills acquired during the course would be more useful now, in view of the contemporary security challenges in the country.
Gambo stressed that with the conferment of the certificates on them, they have no excuse for not performing their duties as required.
He pointed out that Nigeria's commitment to international peace would require their services as military observers, staff officers or members of contingents in multinational operations.
The naval chief, therefore, charged the graduands to prepare their minds to serve gallantly in various theatres of operations, whenever such opportunity avails itself.
Gambo also charged them to uphold the virtues of time management, punctuality, team spirit, esprit de corps and self confidence among others.
Earlier, Commandant of the College, AVM Ebenezer Alade explained that the course involved intensive field training and academic activities and was designed to develop command, analytical and communication skills of the junior officers.
He added that it was also to equip them to efficiently operate during single, joint, multi-agency and combined operations, in line with their constitutional roles.
The commandant charged the graduands to integrate practical experience with the staff, operations and leadership skills they have acquired as they go back to the field.
According to him, they require these attributes to tackle contemporary security challenges across the country.
NAN report that 235 armed forces personnel alongside Police, Customs, Correctional Service, Defence Intelligence Agency, Road Safety Corps, Civil Defence Corps, and seven allied officers graduated after 23 weeks of intensive training.