The Nigerian Navy (NN) has pledged to collaborate with the Nigerian Police Force (NPF) and other security agencies to ensure credible conduct of the forthcoming general elections.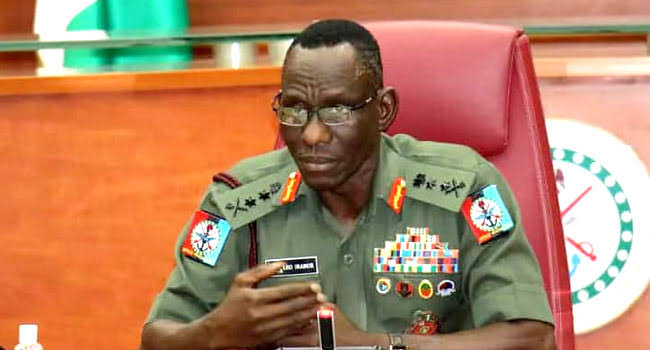 The Chief of the Naval Staff (CNS), Vice Adm. Awwal Gambo, made the pledge during a meeting with NN Commandants, Commanders and Flag Officers at the Naval Headquarters on Tuesday in Abuja.
The CNS said that adequate preparation was key to the success of election in any part of the world, including Nigeria.
"You are all aware of the dynamics of the nation's security and political environment. Therefore, continuous reappraisal and adjustments are necessary, particular on strategies and tactics by the military for a smooth exercise.
"The service and several other agencies will be required to perform various tasks in line with our respective mandate and statutory responsibilities to support the NPF, which is the lead agency."
Gambo said that the support was necessary especially in the area of distribution of election materials and safeguarding vulnerable areas.
"Search and rescue, dispute resolution in communities, restriction of unlawful movement and other lawful tasks within the riverrine communities, which is our domain, and which have diverse and so much difficult terrains."
This, he added, must be executed professionally towards the successful conduct of the elections.
Gambo directed NN senior officers at all levels to ensure adherence to rule of engagement and standing operational procedures, including safety measures.
The CNS also urged them to sustain awareness and sensitisation of personnel on professional conduct during the entire period.
He warned that any unprofessional conduct would not be tolerated.
"I urge all the commanders to ensure personnel under you are in possession of copies of the rules of engagement booklet in their breast pockets to facilitate quick reference whenever they are in doubt."
He also urged the Flag officers to maintain a robust forced structure, complemented by capabilities of other security agencies for conducive environment, particularly within the maritime domain.
"Enforcement of law and order throughout the exercise and beyond in collaboration with NPF, sister services and other security agencies is not negotiable at all."
The CNS expressed optimism that with adequate preparations by the umpire and security agencies in safeguarding election materials, the nation would witness credible elections.
shippingposition
Kindly like us on Facebook/twitter