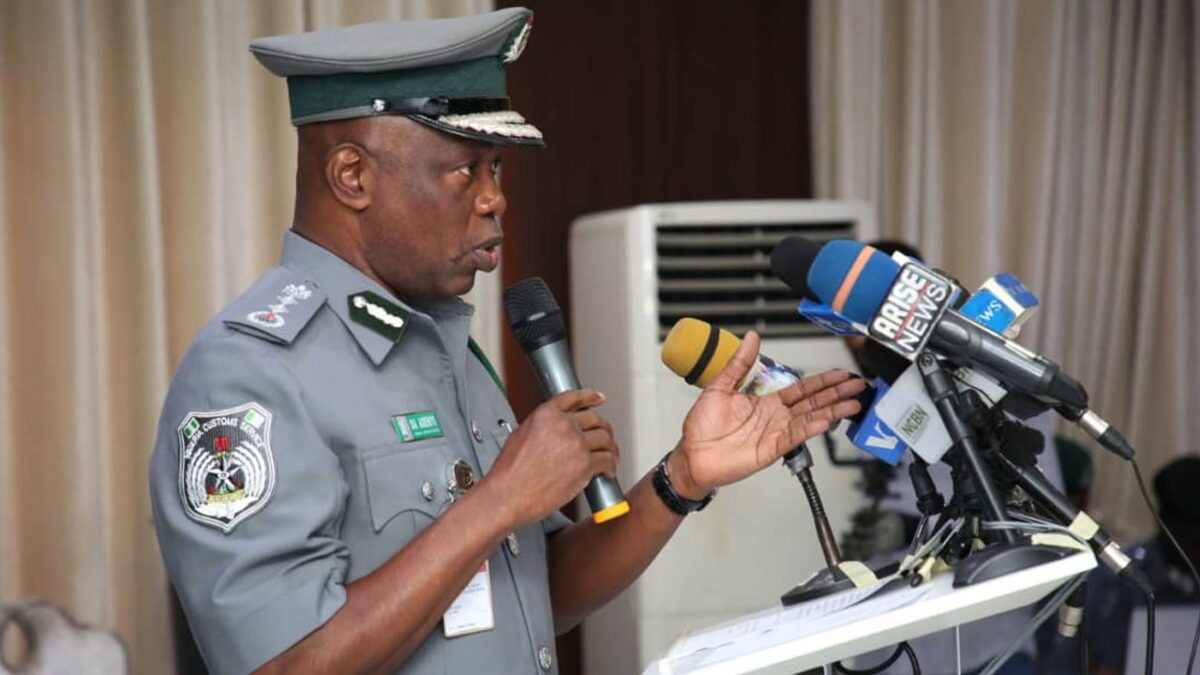 The Comptroller-General of Customs, Bashir Adewale Adeniyi has responded to the statutory retirement of several management members within Nigeria Customs by implementing strategic appointments and redeployments aimed at optimizing operational efficiency.
In a press statement made available to our correspondent this morning and issued by the Customs National Public Relations Officer Abdullahi Maiwada he stated that as part of these changes, Comptroller's Florence Nanu Ogar-Modey and Queen Ogbudu have been appointed as Acting Assistant Comptroller Generals, with responsibilities for Training and Doctrine Command (TRADOC) and Zonal Coordination of Zone B, respectively.
Furthermore, a series of redeployments have been initiated to various Customs formations:
Compt. Jaiyeoba Jide has been moved from Oyo/Osun Area Command to Apapa Area Command.
While Compt. Dera Nnadi will now serve at Tin-Can Island Port after being transferred from Seme.
Compt. Timi Bomodi has transitioned from KLT to Seme.
Compt. Ahmed Abe has been reassigned from PCA Zone 'C' to Kaduna Area Command.
Compt. Babandede Mohammad is set to lead Lagos Free Trade Zone Command after serving at Lilypond Export Command, among other transfers.
The service said the restructuring aims to enhance its operational capabilities allowing for a more streamlined approach to its core mandates, which include Revenue Generation, Suppression of Smuggling, and Trade Facilitation.
The Acting Comptroller-General extends his congratulations to the newly appointed and redeployed officers and urges them to redouble their efforts in fulfilling these critical responsibilities.