Capt. Warredi Enisuoh, former Director, Shipping Development, Nigerian Maritime Administration and Safety Agency (NIMASA), on Thursday said that Nigeria was saddled with shortage of recognised seafarer's certificate holders.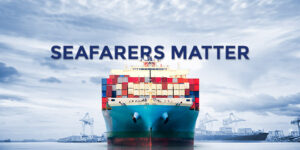 Enisuoh said this at an online programme entitled," Bridging the Manpower Gap in Seafaring: Weighing Available Options and Solutions."
He said that there was the need to have a database of registered seafarers, registered ships with their manning requirements, and registered Nigerian companies that owned ships.
"Unless we see these data, we cannot conclude that we have shortage of seafarers.
"We may be short of specialised training such as Special Vessels Requirements. This does not amount to shortage of seafarers.
"Shortage of seafarers should also not be mistaken in an environment where you charter a ship from outside the country, and the flag state of that ship doesn't recognise the certificate you issue.
"In other words, a Nigerian certificate holder cannot work onboard a Singaporean flag ship operating in Nigerian waters as Singapore doesn't recognise certification from Nigeria.
"In this case, what we have is shortage of recognised seafarer's certificate holders," he said.
He said that serious in-house 'cleaning' was required as well as getting professional advice and following recommendations of professionals.
Enisuoh said that the downside of a country's certification processes and procedures not meeting the required standards was that vessels crewed by its flag might not attract good value cargoes that would keep the shipping business afloat.
"This is one of the many things killing our shipping and preventing new entrants from succeeding.
"If the option of doing the right thing is impossible, another option is for you to invest heavily in your own flag and put your products onboard.
"Recognised or not, nobody will disturb you," he said.
According to the director, if a country keeps chartering other flags, it will have to comply with the other country's requirements and the International Maritime Organisation (IMO) requirements.
He said that some countries accepted bilateral recognition by mere application and mutual acceptance.
" Strong flags such as Australia, Singapore will require a thorough audit of your Maritime Administration (MARAD) and your Maritime Training Institutions (MTIs).
"The best is always to subject yourself to frequent audits and judiciously/religiously follow the recommendations towards addressing the gaps. That is the only way one can stay on top of the game.
"Once recognition is given, it means your standards are at par, subject to periodic audits. Your certificate holders can now work on their flag ships.
"Ghanaian certificate holders enjoy a lot of these privileges, and that is why a lot of our students opt for Ghanaian certificates.
"Another good thing is that you can obtain higher certificates in countries recognising yours," he said.
Kindly like us on Facebook