The Federal Road Safety Corps (FRSC), is collaborating with other traffic management agencies towards minimising road crashes involving containers.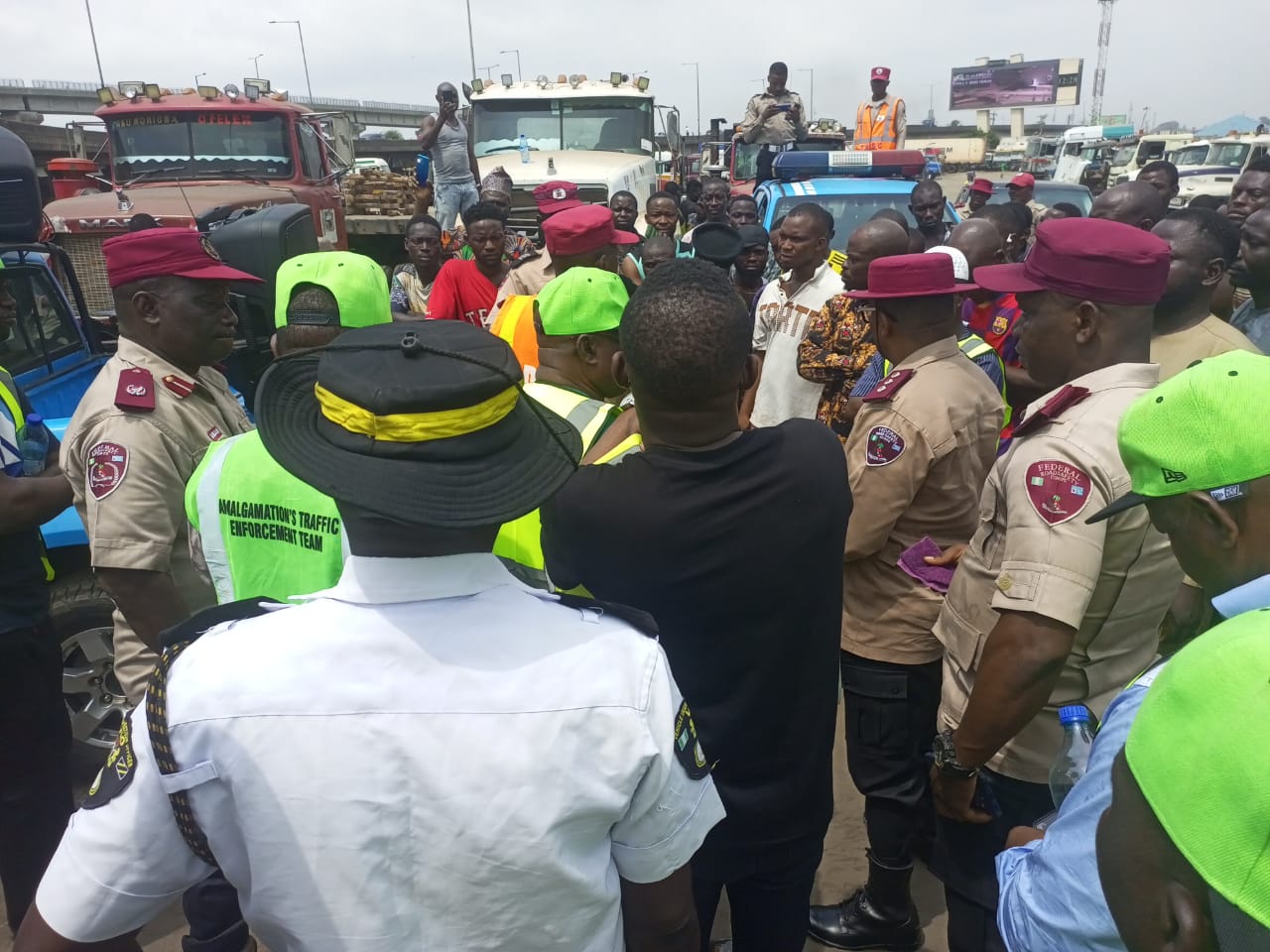 A statement by Olabisi Sonusi, Public Education Officer of the Lagos Sector Command of the FRSC, quoted Olusegun Ogungbemide, the sector commander, as saying that the Corps had begun sensitising truck drivers on minimum safety standards.
It said that the exercise kicked off in Lagos on Monday.
It quoted Ogungbemide as regretting the perennial crashes involving the trucks in Lagos, and listed collaborating partners to include Amalgamation of Container Truck Owners Association of Nigeria and the Nigeria Ports Authority.
Others included the Vehicle Inspection Service and the Lagos State Traffic Management Agency (LASTMA).
The FRSC commander particularly regretted the Jan. 30 crash involving a containerised truck which fell on a mini bus, killing nine persons, and urged truck owners and drivers to ensure their trucks met minimum safety standards at all times.
He urged them to ensure the trucks had
functional headlamps, brake lights, horns, side and inner mirrors, and functional twist locks.
He also urged them to ensure continuous maintenance of the vehicles.
"Drivers should also ensure they have licence and genuine vehicle documents.
"They should avoid speeding, overloading, drunk driving and avoid drugs," Ogungbemide further said.
He appealed to drivers to always have adequate rest.
The Chairman of ACTOAN, Mr Rilwan Bello, appreciated the invited traffic management agencies for their deep interest on safety.
Bello said the safety campaign was organised to offer solutions towards curbing rising cases of truck crashes.
He appealed to the Lagos government to look into the menace of "Area boys" who usually attack truck drivers.
shippingposition
Kindly like us on Facebook/twitter