British Deputy High Commissioner in Lagos, Mr Ben Llewelyn-Jones, says UK exports to Nigeria amounted to 3.3 billion pounds in the four quarters of 2022.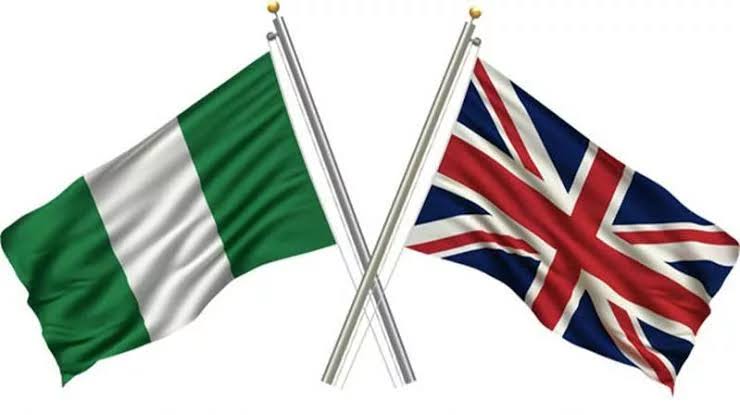 He said that the total UK imports from Nigeria, in the period, amounted to 2.2 billion pounds.
This, according to him, put the trade volume between the United Kingdom and Nigeria at 5.5 billion pounds.
Llewellyn-Jones gave the figures in an interview with the News Agency of Nigeria (NAN) in Lagos.
.He said that the UK government was exploring ways to improve the trading relations with Nigeria, including partnering with it in bringing in electric meters
The envoy said that the UK government had also introduced the Developing Countries Trading Scheme (DCTS) that would encourage and improve exportation of goods from Nigeria.
He said that under the scheme, 99 per cent of goods exported to the UK would be duty free.
"With the introduction of the DCTS, which would take off in April, 99 per cent of Nigeria exports to the UK would be duty free, as we see this as a real opportunity to improve trading between both countries.
"The UK market is a very large one so we have reached out to small and large businesses in different parts of the country and this is intended to help exporters and other people in the trading business to make the United Kingdom an export destination.
"Also, it is important to note that our government has been carrying out a lot of work in the country through initiatives as British International Investment which looks into the possibilities of investment and provides them.
"We work closely with the Nigerian authorities to overcome some challenges that come with investing in the country and we are also working on several ways to further strengthen the relationship between both countries".
Llewellyn-Jones noted that the UK government was looking at partnering with Nigeria in supplying electric meters to the country.
"In trading, there are different markets that can be explored and we are exploring different ways to make Nigeria our top trade partner, and it is important to note that sometimes, it is about the quality one has to offer.
"The UK is known to have one of the most sophisticated metering in the world which would make a quality difference in Nigeria when it comes to the electricity sector as consumers would get the best value for their money spent.
"In terms of services, there are different British schools in the country as well as various partnerships with universities across the country. This goes to show that we are also about substance.
"We are committed in ensuring that we explore every opportunity available to strengthen the bilateral relationship between both countries," he said.
shippingposition
Kindly like us on Facebook/twitter