By Joshua Yousouph 
In a bid to strengthen  official engagements with sister government agencies and regulators, the Western Marine Command of the Nigeria Customs Service (NCS) has sought for collaboration with the National Inland Waterways Authority (NIWA) for new opportunities in brown water economy.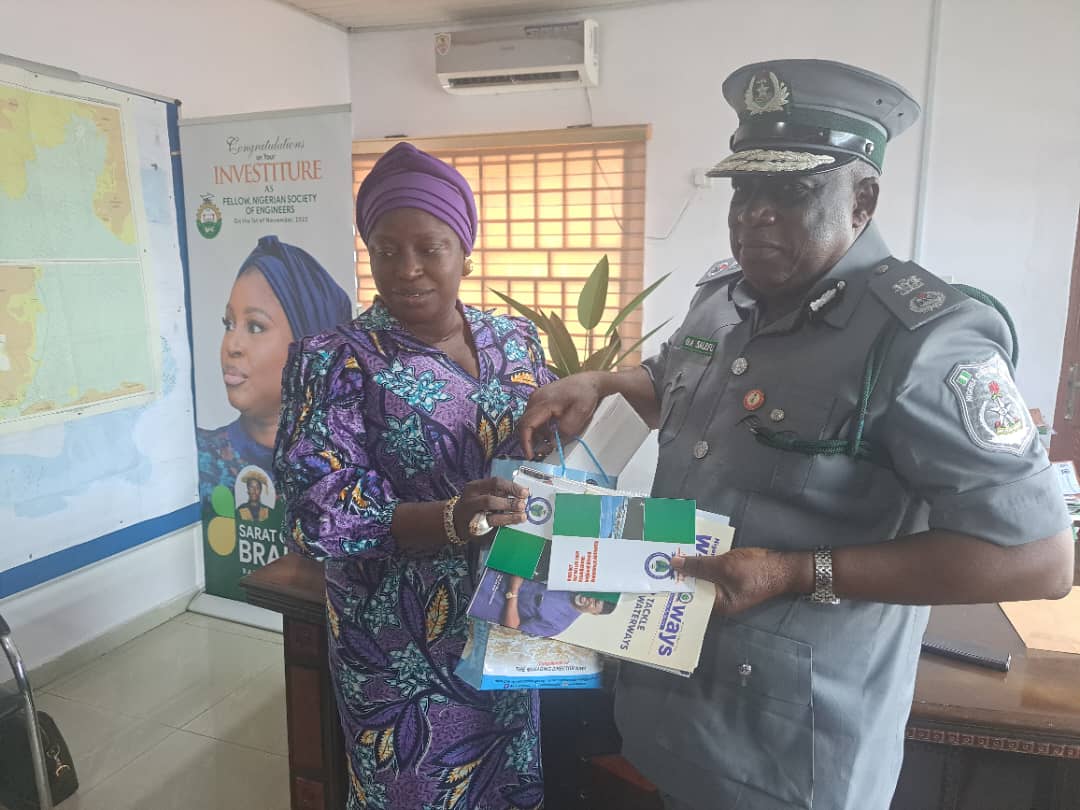 This  request was made during a courtesy visit by key management staff of the Western Marine Customs Command, Ibafon Apapa led by the new Customs Area Comptroller (CAC), Comptroller Oduadu Salefu to NIWA Lagos Area Manager,  Engineer Sarat Braimah on Thursday.
According to an official statement made available to our correspondent, Comptroller Salefu, requested for NIWA's Safety Protocol cover and Engineering support to assist Customs Marine Corps deliver on their mandate and check revenue leakages.
While stressing his deep self discipline and respect for extant regulations, Comptroller Salefu further enjoined the NIWA Lagos Area Manager to assist him enthrone a joint patrol with NIWA Police. He said this will be robustly marshalled to change compliance narratives particularly on Badagry to Seme waters,  adjudged as a difficult and porous route for smuggling activities.
In his words: "We want our men on water to operate within the best safety standards and we believe NIWA as a regulator can brush us up and even help us take a second look at our boat engines to  avoid incidents of breakdowns in the middle of nowhere,"
"I am aware that something need to give way here and I request your office to help us understand this Badagry- Seme route, so we can properly access what is happening there, and to ensure goods in transit are captured for Custom duties." Salefu added.
Speaking earlier in a her welcome remark, the NIWA Lagos Area manager informed the visiting Controller of Customs, that the NIWA Lagos Area Office is open to collaboration to help sanitise activities on water transportation on Lagos waterways.
Braimah stressed that NIWA will assist men of the NCS by providing adequate safety awareness and education for effective Policing on the waterways.
" We shall assist you in the area of safety awareness and education, and every other possible way that can make your assignment easy" Engineer Sarat Braimah assured.
shippingposition
Kindly like us on Facebook/twitter