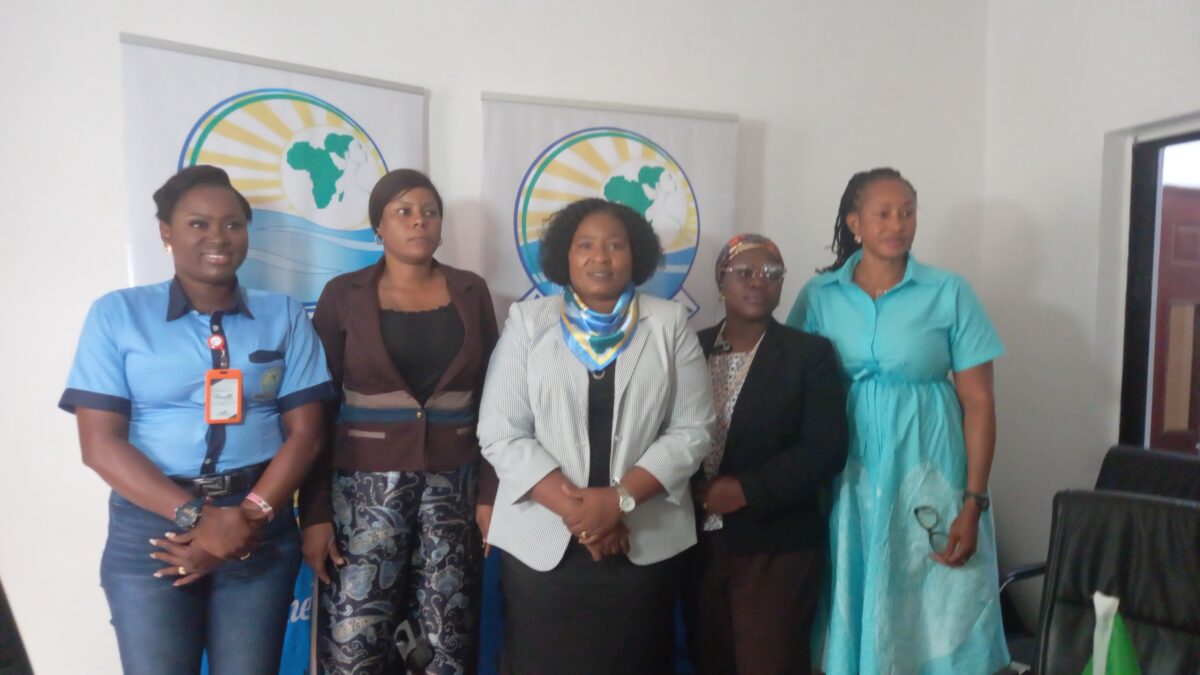 The Nigeria Chapter of Women in Maritime Africa, (WIMA) has raised concerns about the multiple registrations required for vessels and barges operating in the country. This is even as it called the Minister of Marine and Blue Economy; Mr Adegboyega Oyetola to streamline vessel registration process for Ease of Doing Business in the maritime sector.
Speaking during a press conference in Lagos on Thursday, the President of WIMA, Mrs. Rollens Macfoy decried the cumbersome process of registering barges and vessels with multiple agencies such as the Nigerian Shippers Council (NSC), Nigerian Maritime Administration and Safety Agency (NIMASA), Nigerian Ports Authority (NPA), and National Inland Waterways Authority (NIWA).
Macfoy emphasized that this bureaucracy increases business costs. She proposed a more efficient approach where registration with one agency would suffice.
The WIMA President highlighted the importance of improving on ease of doing business at ports, emphasizing its critical role in any economy. She also stressed the need to address remuneration and working conditions for seafarers, drawing from her extensive experience in the maritime industry.
Macfoy urged the Minister of Marine and Blue Economy to ensure that seafarers' certificates are internationally recognized to enable Nigerian seafarers to work abroad. She underlined the potential of seafaring as a lucrative career choice for Nigerian youths.
"It is so difficult to register barges, vessels and up till the last time I checked, barge owners registered with Shippers Council, NIMASA, NPA and NIWA. All these things are money and it makes the cost of doing business to be high. Why can't we register with one agency and then avail all the other agencies copies, to give them a soft landing because the end users takes it all; the cost goes to them.
"I can talk on this authoritatively because I have been in this business for over 20 years. Oyetola (Minister) should have close meetings with people that are directly involved to know what goes on. For the seafarers' remuneration, how are other countries being remunerated, compared to our own seafarers; a lot of thing surrounding our seafarers are just too much.
"Our children are going into these schools as they are coming out so that they will not be discouraged. Seafaring is a very viable and lucrative job, so we should make it like it is. On the seafarers' certificate, we should ensure its acceptability by the UK, Ghana and others. This will make our children to work anywhere in the world, these respective counties we are talking about work here in Nigeria, but our children cannot work over there", she noted.
Speaking further, Macfoy requested that the Minister consider women in the maritime sector when making appointments and creating portfolios within the new ministry, emphasizing that WIMA Nigeria is a vital hub for women maritime professionals. She noted that WIMA Nigeria was set up March 27, 2015 by African Union, due to the need that they saw that African women in maritime are not being encouraged and that they are few.
"We are not coming cap in hand to beg, when we are not qualified. We are saying that there is a hub for shopping for professional women in maritime and the minister should utilise it. We keyed into the 2023 agenda of the Africa Union which is blue economy, to harness its benefits. This means preserving the sea and providing jobs for humans and getting it to the end users to enhance ourselves and see how we can benefit from the sea. WIMA Nigeria is ready to cooperate with the minister, put their shoulders to the wheel with him, ride the new ministry," Macfoy stressed.
On her part, Managing Director of Kaystsone Ltd, Mrs. Benita Afolabi encouraged the government to invest in locally-made tugboats, barges, and sea-going vessels, highlighting the maritime sector's significance in the Nigerian economy.
Afolabi emphasized the need to optimize Nigeria's waterways for transportation, citing successful examples from Hamburg, where smaller barges played a pivotal role in reducing road traffic.
"As an entrepreneur of over 10 years in the maritime space, I see a lot of movement on the waters, vessels, tugboats and other.
"My visit to Hamburg, we saw less traffic because they utilised their waterways. Each of the corridors in Hamburg, you see smaller barges like vessels that help them to move from place to place and removing trucks on the road", Afolabi said.