The Compliance Committee of the Association of Nigeria Licensed Customs Agents (ANLCA) says it is ready to ensure total compliance with all policies at the corridors of the nation's ports. This is even as the committee pledged to synergize with members to ensure things are done the right way.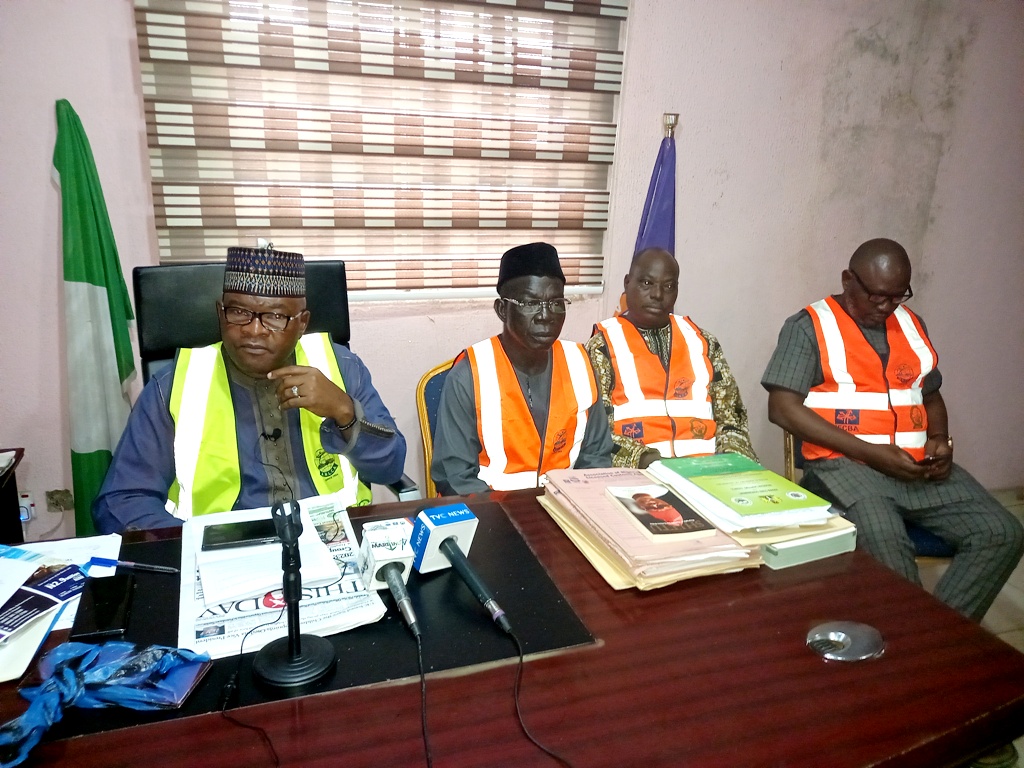 While addressing journalists at the ANLCA Airport Chapter Secretariat in Lagos on Monday, the National Chairman of the Compliance Committee, Alhaji Lameen Aliyu noted that the Team was inaugurated after the resolutions reached from the petition against the Association at the National Assembly, which alleged that the 100 percent examination of the Nigeria Customs Service (NCS) is being impeded by members of the association.
Aliyu however debunked the allegations and pledged the association's synergy with the Nigeria Customs Service to ensure that all cargoes are efficiently examined and in turn generate revenue to the Federal Government.
"Our 100 percent Compliance team came in place after an allegation by the National Assembly that ANLCA does not allow Customs to carry out100 percent examination. Based on that, the National President; Hon. Tony Iju Nwabunike deemed it necessary to come out with this compliance committee for us to make sure we are not bringing anything new to the Customs. Whatever government policy is on ground; we are to make sure that it is carried out.
"We decided to start our operation from the international airport because we felt is it right for us to start from here and also because of Customs are here as far as clearing of cargoes is concerned. We want to work with the Customs Area Comptroller of the Muritala Airport and make sure that it is no longer going to be business as usual to those who believe in "carry go". Our men will be on ground to make sure that every consignment is examined and duty paid appropriately" Aliyu said.
The Compliance Committee boss stressed that the committee is equipped with well-experienced Custom brokers in the industry and will ensure terminal operators, handlers and service providers work according to the rules. He however charged members to ensure honest declaration of cargoes to avoid seizures.
"We want to sensitize our members to make sure their declaration is 100 percent. There is no room for any kind of mis-dealing as far as customs clearance is concerned. We really want to synergize with Customs to make sure things are done right. We want to make sure every consignment that comes into this country is 100 percent examined. We are not the one stopping the 100 percent examination of Customs.
"Most of the members of our Compliance team are well-experienced members who have spent over 30 years in this business and industry. We have capable hands. We know what is obtainable and what is not. We don't have new hands or intakes. We only have well experienced customs brokers. We would make sure that Service providers and terminal operators work according to the rules". he concluded.
On his part, a one-time Chairman at the Airport Chapter of ANLCA, Dr. Lere Ogundele, on behalf of the committee kicked against the proposed new price hike as approved by the Nigerian Civil Aviation Authority (NCAA).
Recall that two weeks ago, the Aviation Ground Handling Association of Nigeria (AGHAN) threatened to go on strike over an increase in safety threshold handling rates after 36 years with commencement dates slated for October 1, 2021 (for international operators) and January 1, 2022 (for local operators) but the House Committee on Aviation directed it to stop the implementation till further notice.
"The hike in charges is going to affect our operations. Every year most of these handlers always try to increase their charges. We lose more than 50 percent of our cargoes to neighboring countries due to these charges. Giving double charges is uncalled for, we say No the hike. They should not compare themselves to the airlines" Ogundele noted.
Dr. Ogundele commended the National Assembly for inaugurating the Compliance Committee and enjoined handlers to put in place necessary equipment and ensure they are all in good conditions. He also implored importers to always give a honest declaration of their cargoes.
"I want to commend the House of Assembly for inaugurating this committee to assist the Customs which we believe that with this team, we will be able to sensitize our members and make sure we give our 100 percent support to the Customs so as to enhance revenue generation for the Federal government.
"We also want to enjoin other stakeholders like SAHCO and NAHCO to ensure that their equipment are in good condition. Things must be in order so athat we can get 90 to 100 percent of things done the normal way. We also impore importers to make proper declaration for avoid outright seizure from the Customs. We have no power to stop the 100 percent examination of the Customs. We have been working together for many years and they know our impact in generating revenue to the federal government which we believe it will get better", he concluded.
Kindly like us on Facebook