The Host Communities of Nigeria (HOSTCOM), Lagos State Chapter, says the recent fire outbreak on the Badagry sea was caused by bunkering activities in the area.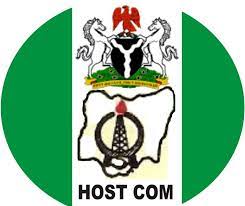 HOSTCOM Chairman, Bisiriyu Fanu, disclosed this at a news conference recently in Badagry.
"The fire outbreak that occurred on May 24 was not vandalism against Folawiyo and Co Ltd. operating on Badagry high sea as claimed by some quarters.
"As a body whose terms of reference is to discourage bunkering activities amongst others, we saw this damage as damage to humanity and environment.
According to him, there is need to carry out Environmental Impact Assessments on the incident professionally.
"We need to carry out series of investigations if the fish and other seafood are still alive, near or exiting because the havoc of foray cannot be undermined," he said.
The chairman said that HOSTCOM was working with other stakeholders to curb smuggling of petroleum products in border areas.
"As HOSTCOM, we shall engage all necessary apparatus to curb the illegalities that surround oil and gas activities.