Bureau Veritas has teamed up with insurance consultancy Bessé to provide customised solutions to shipowners for improving cyber security and insurance.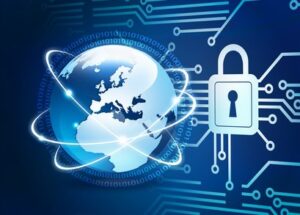 Under the partnership, the complementary strength of the two organisations will be unified to enable shipping stakeholders to combat cyber-attacks.
The alliance will also aid shipowners in meeting International Maritime Organisation (IMO) and International Association of Classification Societies (IACS) specifications.
Bureau Veritas has come up with a set of rules (NR 659) for evaluating the level of maritime cyber risk, which will help shipowners to establish and execute an effective cyber security plan on vessels as well as onshore.
For this, Bureau Veritas will carry out a complete inventory of systems, equipment and networks linked at sea and on land.
This will perform an analysis of cyber risk to recognise vulnerable equipment and systems.
Bureau Veritas will then set up a cyber-risk management policy and ensure the proper application of technical and organisational procedures.
It will help operators and shipowners adhere to IMO cyber security requirements.
Kindly like us on Facebook