This glossary of maritime terms is offered as an aid to better understanding what is meant by those who make their living from ports and ships.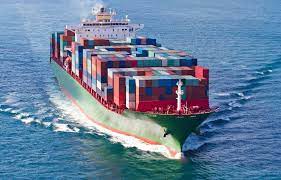 HAGUE RULES – Code of minimum conditions for the carriage of cargo under a bill of lading
HAGUE VISBY RULES – the 1968 revision of the Hague Rules
HANDYSIZE BULK CARRIER – Bulk carrier between 10,000 and 40,000DWT.
HARBOUR DUES – Various local charges levied against all seagoing vessels entering a harbour, to cover maintenance of channel depths, buoys, lights, etc. Not all harbours raise this charge.
HARBOUR MASTER (Port Captain) – A person usually having the experience of a certificated master mariner and having a good knowledge of the characteristics of the port and its whole area. He administers the entire shipping movements that take place in and within reach of his port.
HARD AGROUND – A vessel which has gone aground and is incapable of refloating under her own power.
HATCH – An opening, generally rectangular, in a ship's deck providing access into the compartment below.
HAWSER – Large strong rope or cable used for towing purposes and for securing or mooring ships.
HAZARDOUS CARGO – All substances of an inflammable, toxic or otherwise dangerous nature.
HELM – A tiller or a wheel generally installed on the bridge or wheelhouse of a ship to turn the
rudder during manoeuvring and navigation. It is in fact the steering wheel of the ship.
HELMSMAN – An able-bodied seamen entrusted with the steering of a vessel.
HOISTING ROPE – Special flexible wire or nylon rope for lifting purposes.
HOLD – A general name for the large compartments below the main deck designated for stowage of general cargo.
HULL – Shell or body of a ship – applies to the side and bottom of ship.
HYDROFOIL – A craft that under acceleration rises above water but remains in contact with the surface through supporting legs.