The Kogi Shippers' Association, in collaboration with the State Ministry of Agriculture, has inaugurated an inter-ministerial committee of experts on an export processing hub to handle industrial and export processing in the state.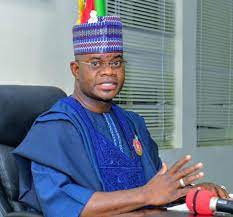 Mr David Apeh, the state Commissioner for Agriculture, while inaugurating the committee, on Wednesday, in Lokoja, said the hub would enable the state to showcase its agricultural produce to the outside world.
Apeh, who was represented by Alhaji Sani Abdulganiyu, Permanent Secretary in the Ministry, implored the committee to cooperate with government so as to achieve the objectives of the collaboration.
"Let us set our minds on achieving what we have planned. We should address our minds to this. If we work together, we can achieve together", he said.
Comrade Habuh-Rajan Suleiman, President, Kogi Shippers Association, in a concept paper on building strong Small and Medium Enterprises (SMEs) for the hub, identified SMEs as the bridge between poverty and wealth.
He said that globally, SMEs served as engine of economic growth and the propelling force for economic modernization, as well as a sector that could easily and adequately be incorporated into policy-making and programme implementation.
"It is for this purpose, therefore, that we are proposing the development of strong SMEs for the industrial and export processing hub", adding that accessing non-oil export markets by developing nations remained the easiest means of increasing wealth.
He noted that Agricultural industrialisation through value addition was the core through which most developed nations combatted underdevelopment.
Suleiman, however, regretted that Kogi still had no standard functional industrial layout to serve as industrial clusters, container depot and freight stations to support product value addition, warehousing, among others.
The Shippers' association chairman said that the state had huge untapped natural resources, central to the wealth of many nations, noting that the state had made greater imprint on cassava, cashew, palm produce, sesame seeds and soya beans production.
The committee members identified over taxation, multiple taxation and fraudulent taxation from produce staff as militating against the efforts of producers.
Also speaking, the Lokoja Area Officer of the Nigerian Shippers Council, Mr Edwin Ignatius, said Kogi was no doubt, blessed with abundant mineral resources but the benefit was "unfortunately inconsequential."
He said that it was against this backdrop that they came up with the idea of the Committee of Experts on an export processing hub and that the implementation should not be left for the shippers association and the agriculture ministry alone.
NAN further reports that members of the committee were drawn from the State Chamber of Commerce, Industry, Mines and Agriculture (KOCCIMA), Secretaries and Chairmen of trades and commodity associations, amongst other stakeholders.
Kindly like us on Facebook