The Minister of Works and Housing, Mr Babatunde Fashola, has urged Nigerians to rise against operators of articulated vehicles who usually destroy Nigerian roads by overloading their trucks.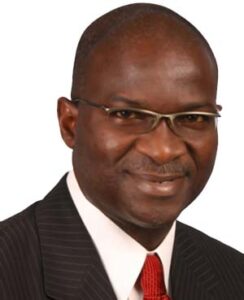 Fashola gave the charge on Wednesday in Abuja when he appeared before the House of Representatives Committee on Works for 2022 budget defence.
"The goods that are supposed to be carried in three trucks will be loading onto one truck and they are destroying our common asset.
"We need to rise up as a nation, not just government to put an end to it, let people just do the proper thing; we sort the approval of Mr President after we subscribed to the ECOWAS treaty to start implanting.
"He approved that enforcement should be done from the largest loading point which are the ports and NNPC deports.
"In some of the ports, we discovered that some of the private sector who are operating the ports have a significant number of their weighing instrument calibrated so we have been working to remedy that," Fashola said.
He added:"We have support from the ports but the operators in the ports are the problem. We also have support from the NNPC but what the NNPC has reported at follow up meetings as problems to major implementation is that, when the truck load 30,000 litres, they then go outside of the deport and decant into one truck.
"And you will see rotten on many sections of our roads, and you will see it, usually it's a unit directional thing; on the other side when they are coming empty, the road is not damaged.
"And so we thought that some of the things we are going to do now is that from the port of Lagos and from the deports in the Lagos, we can reduce that impact by putting in operations, the weighing bridge.
"So we have rehabilitated it, we are now working with the stakeholders who will be affected to have a start date.''
Speaking on 2021 budget performance, Fashola said that a total of N347.67 billion was allocated to the ministry for capital expenditure and N182.97 billion has been so far released.
He explained that N114.26 was allocated to the works sector of the ministry while the housing sector got N68.70 billion.
For the overhead of the ministry, Fashola said that N627.0 billion was earmarked for overhead cost of which N356.75 million has been released to the ministry.
He said that the personnel cost for the ministry was N10.416 billion and that the ministry had so far generated N837.39 million as Internally Generated Revenue (IGR).
For the 2022 budget, Fashola said that N450.02 billion was allocated to the ministry and its parastatals for 2022 operations.
Kindly like us on Facebook