Identifying a problem within your body isn't always easy, especially when you don't know what could have caused the problem. You don't want to be hyper-aware of everything to the point that you're seeing things that aren't really there and going mad but it's important to learn the body, even if it isn't yours. You may be able to tell if something is wrong with you but can you tell if something is wrong with someone else? If they're choking? Having a heart attack? What about if they're having a stroke? Do you know what to look for and what to do?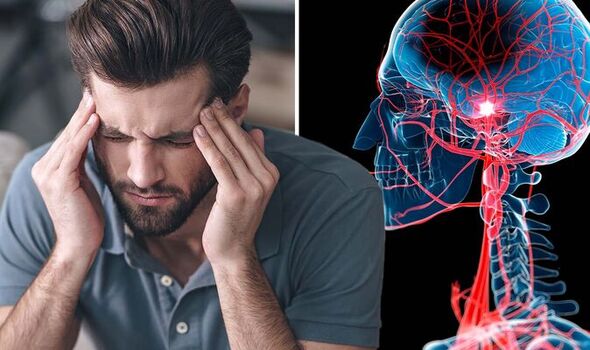 What Is A Stroke?
So what is a stroke? Well, a stroke is what happens to your body when the blood that flows to your brain is reduced or cut off. When this happens, your brain tissue stops getting oxygen and nutrients and your brain cells begin to die in minutes.
Strokes are an extreme medical emergency that should be treated as soon as possible. The sooner a stroke is identified and treated, the lesser amount of damage is done to your brain and there is a lower risk for future complications.
There are two main reasons why a stroke might occur. One is because of the leaking or bursting of a blood vessel, which is called a hemorrhagic stroke.
The second cause of a stroke is because of blocked arteries and this is an ischemic stroke.
Then, there is a transient ischemic stroke; this type of stroke causes temporary disruption between blood flow and the brain and doesn't cause long-lasting symptoms like hemorrhagic and ischemic stroke do.
Who Can Be Affected By It?
Unfortunately, anyone can be affected by a stroke but there are people who are at a higher risk. Those over the age of 55 are at a higher risk of developing a stroke than those younger than 55.
Hispanics and African Americans are two ethnicities who are at a higher risk of developing a stroke than other ethnicities.
People who used birth control or hormone therapies where the estrogen in their body is increased are at a higher risk of developing a stroke as well. Men are also at a higher risk for developing a stroke but women can develop a stroke when they're older.
Drug use such as cocaine, binge or heavy drinking, being obese, and lack of physical activity are also risk factors for someone developing a stroke.
Signs To Be Aware Of When Identifying A Stroke
When trying to identify a stroke, there are many signs you can notice but there are 4 main signs you should look out for.
If you or someone else has numbness on the face, arm or leg on one specific side of the body, then this is a sign of a stroke. Your face will drop on the paralyzed side of your body when you try to smile and you won't be able to keep both arms above your head.
A severe headache will occur if you or someone else is having a stroke. It will usually be followed by dizziness, vomiting and modified consciousness.
If you or someone is having trouble speaking or understanding what someone else is saying and you experience slurred words, confusion or difficulty understanding speech, then this is an important sign that a stroke may be occurring.
Sudden, blurred vision, not being able to see out of one or both eyes, blacked vision, or seeing double is also a sign that a stroke is occurring.
Trouble walking, standing, lack of balance, and loss of coordination is also an important sign that a stroke is occurring.
Can You Prevent It?
When it is occurring, there isn't a way to prevent a stroke but there are ways you may be able to prevent it from happening in the future.
One way is controlling your blood pressure and making sure it is not high. This is because strokes happen because of your arteries and high blood pressure occurs in your arteries. Controlling this will lower your risk of having a stroke.
Stay active and make healthy changes in your diet if you haven't already. Reduce your alcohol consumption and refrain from any illegal drug use.
Staying on top of your body and treating it as the temple it is, will help reduce your risk for not only stroke but other diseases and medical conditions as well. Notice the signs and act fast, whether to save your life or someone else's.
*By Jaleesa Robinson
shippingposition
Kindly like us on Facebook/twitter