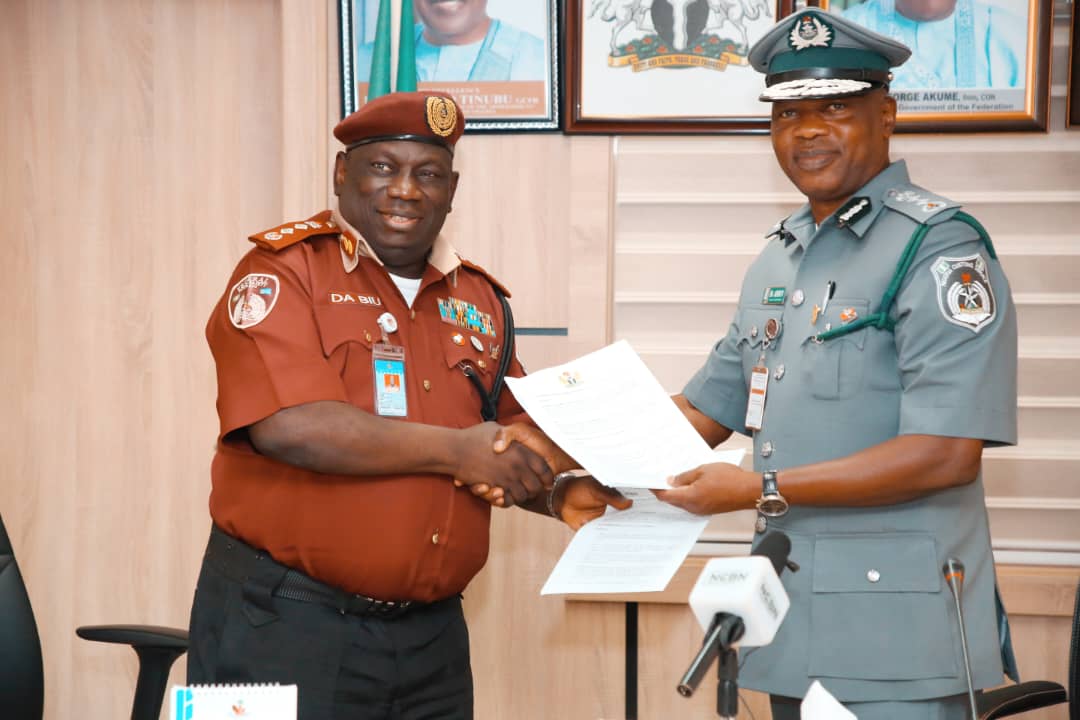 The Acting Comptroller-General of Customs (CGC) Bashir Adewale Adeniyi has officially signed a Memorandum of Understanding (MoU) with the Federal Road Safety Corps (FRSC) to establish automated data sharing for vehicle registration.
The signing of the MoU took place at the headquarters of the Federal Road Safety Corps in Abuja on Tuesday, with Acting Comptroller-General Adeniyi and Corps Marshal Dauda Ali jointly affixing their signatures to the agreement.
During his address, Acting Comptroller-General Adeniyi emphasized that this collaboration marks a pivotal step toward fostering unity between the two agencies and fortifying efforts to curb revenue leakages.
He stated that, "the MoU will pave the way for seamless collaboration, bolster operational efficiency, enhance compliance, and facilitate innovative problem-solving."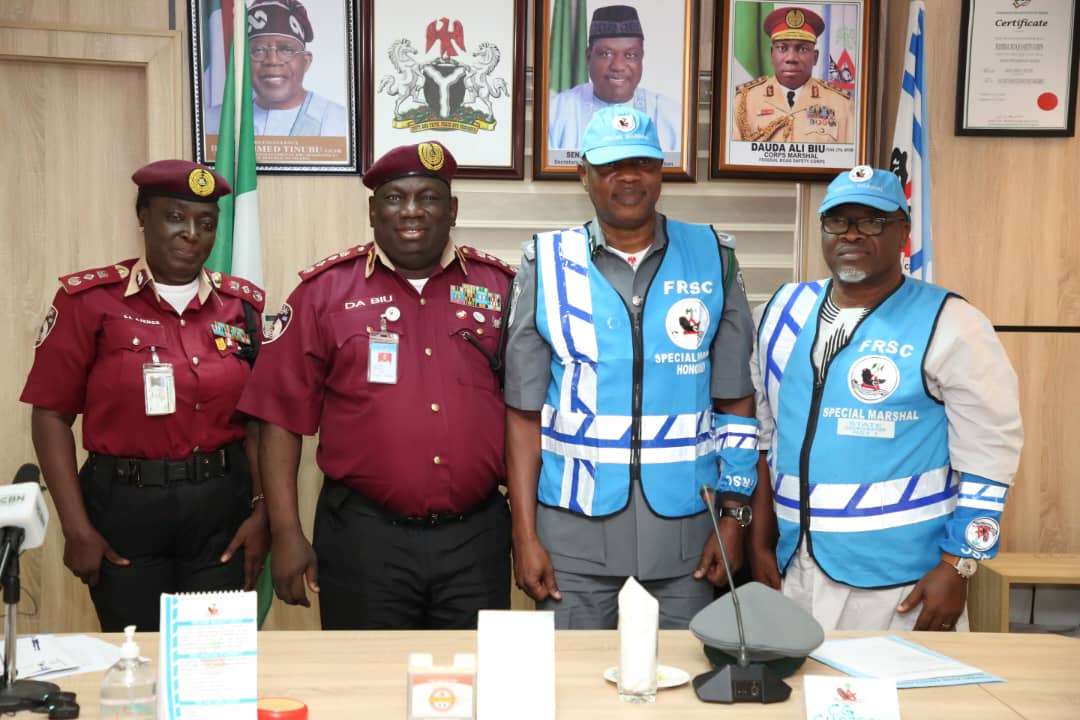 Adeniyi also highlighted additional areas of mutual interest, including resource optimization, road safety enhancement, revenue generation, and various crucial facets of vehicle documentation.
In response, Corps Marshal Dauda Ali Biyu praised Acting Comptroller-General Adeniyi for his unwavering dedication to the signing of the MoU. He assured the Acting CGC of his wholehearted commitment to a robust partnership with the Customs Service in combatting smuggling, revenue losses, theft, and other societal maladies.
Furthermore,  Biyu expressed keen interest in data sharing, emphasizing the positive outcomes that are anticipated from this collaborative effort.
To underscore their shared commitment to cooperation and synergy, the Corps Marshal conferred upon Acting CGC Bashir Adewale Adeniyi the esteemed title of "Special Marshal" of the Federal Road Safety Corps.