Oluyinka Onigbinde
The Council for the Regulations of Freight Forwarding in Nigeria (CRFFN) has directed the National Executives Committee Members (NECOM) of the Association of Nigerian Licensed Customs Agents (ANLCA) to immediately carry out the association Annual General Meeting (AGM) following the protracted crises in the association.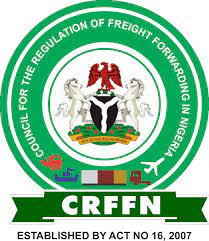 Recall that CRFN had last year August set up a committee to look into the over four year crisis that has bedeviled the association.
However in a press statement issued by the Chairman of CRFFN, Alhaji Tsanni Abubakar and signed by the Chairman, Committee on Media and Publicity of the Council, Mr Muftahu Ya"u,
The Council directed the NECOM led by the acting president of the association Dr. Kayode Farinto to immediately call for the AGM at a venue chosen by the CRFFN; this is even as the council stated that the two factional BoTs in ANLCA should set up a fresh Board of Trustees (BOT) which would constitute four persons from both sides making eight while the 9th person will be elected during the AGM.
The resolution reads "Pursuant to Section 4(d) of the CRFFN ACT NO.16 Of 2007, which mandates the Council the general duty of " Regulating and Controlling all the Associations of Freight Forwarding Agents", it became imperative for the Council to intervene in the affairs of any association at a time of crises where internal mechanisms to resolve the crises proves abortive.
"Prior to the last extraordinary emergency meeting held in Abuja on the 9th, February this year to resolve the crises, the Council had earlier applied and adopted many approaches and mechanisms, together with consultations with the aggrieved parties involved before arriving at the following resolutions.
"That the Associations's Annual General Meeting be convened immediately.
"That the composition of the Board of Trustees of the Association be nine members.
"That each of the two aggrieved parties shall nominate four (4) members to serve as their representatives on the Board of Trustees.
"That the ninth member of the Board of Trustees be elected at the Annual General Meeting.
"That the Council Chairman and the Acting Registrar will attend the Annual General Meeting to oversee the conduct of the Annual General Meeting.
"It is hoped that the aforementioned measures would help resolve the lingering crisis.
"That the Annual General Meeting be convened at a venue to be provided by the Council.
"In light of the above, the Council Chairman Dr. Abubakar Tsanni has directed the Acting President of the Association, Dr. Kayode Farinto to convene an Annual General Meeting which should have in attendance all members of the Association on Thursday, 2nd March, 2023 by 11: am at Oriental Hotel Lagos.
"Finally, the Council once again, call on parties to eschew bitterness amongst each other and to embrace peace as the veritable tool for the attainment of the Association's goals" it reads.
shippingposition
Kindly like us on Facebook/twitter