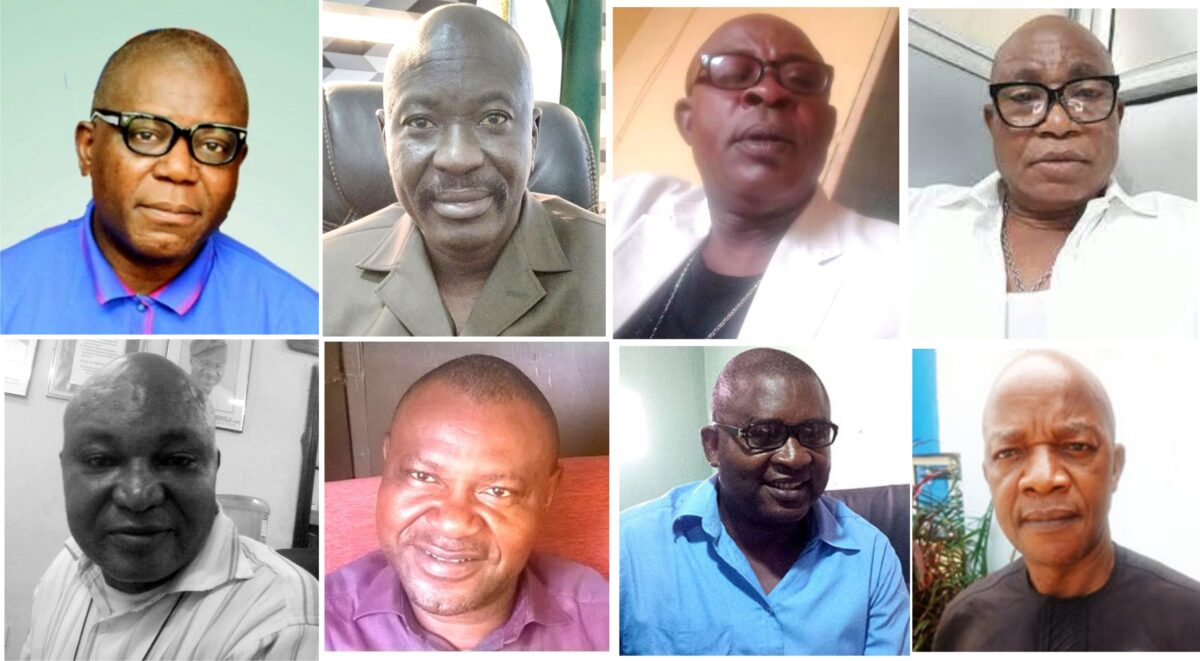 Segun Oduntan (ANLCA Chieftain)
Yes, I am satisfied. We can all see the access roads to Apapa. The only problem we are having is the accessibility between Mile 2 and Tin Can. By the time the road is completed, everything should be at least 70 percent okay, because it cannot be 100 percent. The cost of logistics has also gone down drastically.
Alhaji Tanko Ibrahim (National Chairman, NAGAFF Compliance Committee)
The Electronic Call Up System is better than before, but we still need to put more seriousness into it. We only have about 40-45 percent improvement. They are areas where they still collect bribes. Currently, we only have six trailer parks. We are supposed to have at least 20 to 21 trailer parks. There should be CCTV cameras at all the port gates. There are still also some manual processes.
The management of the system should collaborate with the Lagos State Transport authority, select trailers that will operate inside the port, and issue them a license after they have been screened. We are to have standard trucks, so that they won't break down on the road. It is a good idea. If we can manage it well, it is the best way.
Dr. Alex Nwokedi (National Financial Secretary, AREFFN)
From the beginning of the idea, the motive was to ensure that the entire port has accessibility. The government should step-up its game. A lot of things have not been done and the Eto is a failure. Every day, trucks keep on piling-up the roads without any foreseeable solution.
I don't want to sound immodest, but the truth must be said. The appointees are not doing the needful. They should try as much as possible to change their pattern. As much as I know, nothing reasonable has been done because Government and security agencies are still taking money from people, delaying the movement of trucks and the shipping companies are not helping matters. Those who are involved should be called to order to key into the new system. We should look inward, notice where the problem is and see how we can do some adjustments in order to make the system work.
Dr. Fred Ajuzie (NAGAFF Chieftain)
I think the e-call-up system is better than before. There is an improvement even though I am not 100 percent satisfied. This is because bribery and corruption is still going on. But if I will be honest with myself, the bottom line of my assessment will not be zero, there is an improvement than before.
Festus Ukwu (Secretary General, National Council)
The electronic call-up system is still having some hitches. There are still some "neck-bending and stretching". But, I believe there is a lot of reduction in congestion since it started. There is also a reduction in extortion and also free movement at the ports. But the e-call up system is rearing other fraudulent practices because they are now collecting money through other means. By the time they fine-tune and streamline it, I believe it will get better.
Stanley Ezenga (Freight frowarder)
The Eto has actually removed several instances of traffic gridlock within the Apapa axis. I believe they have gotten it right for once with the cooperation of stakeholders. However, there are still some grey areas. The truckers still complain of high-handedness and extortion along the port corridors. Even some non-port corridors experience some barriers with their trucks accessing Apapa.
But by and large, the Eto system has reduced traffic gridlock having just coming out from a high season era which is always between September to January; in the shipping industry. Within this period, many will want to take delivery of their consignment. I think they have tried. We give them kudos for that.
Pius Ujubuonu (Clearing Agent)
I wouldn't say I am satisfied, but let's hold on to something that is a little bit enduring. Although it is not without flaws; to some extent, I will say it is doing well. I don't have to criticize everything, but I think the e-call up system is relatively doing well in my own assessment. I will give it a pass mark.
Simeon Nwonu (NAGAFF Chieftain)
Life is about improvement. If we improve on our attitude of the way we do things, we will get better. The e-call up system is a tremendous improvement compared with other experiments we have had in the past. But the Nigerian factor of not doing things the right way because of selfishness has been a problem. We don't have the kind of gridlock we used to have before which is an indication that the e-call up is working. But there are people who still abuse the system. We still have management challenges too in the system. The workability of the system is hinged on the continuity in bringing in more innovations and eventually, I believe it shall get better.
Kindly like us on Facebook