Through its subsidiary CMA Terminals, France-based CMA CGM has entered into a deal to divest its ownership in Russia's Yanino's Logistics Park and Moby Dik ocean terminal. This is the latest in western shipping companies dissolving their stakes in Russian companies.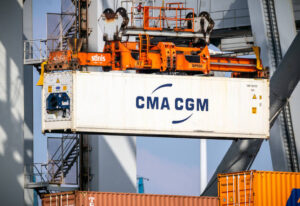 As it stands, CMA Terminals holds 25% ownership in the Russia's Moby Dik ocean terminal and the Yanino Logistics Park, whereas the rest belongs to Russian Terminal company, Global Ports Investments PLC (GPI). A similar ownership is shared by the above mentioned two parties in Finnish, "Multi Link Terminal", which operates at the Port of HaminaKotka.
In the deal, CMA CGM will exchange its 25% ownership in the Russian terminals for an additional 25% stake in the Finnish terminal operator Multi Link Terminal.
After the exchange Global Ports will assume full control of the mentioned Russian terminals and have 50% ownership in the Finnish, Multi Link Terminal. CMA CGM will own the rest of the 50% in Multi Link.
The financial sanctions placed on Russia prevent western companies from transferring money to Russian companies, even when divesting their Russian investments. This kind of non-cash asset swap has been popular among western companies as it complies with financial sanctions.