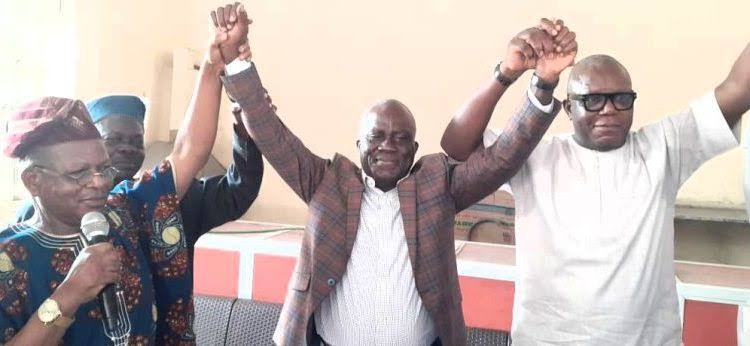 The Customs Consultative Committee (CCC),has expressed appreciation and congratulations  to the leaders of the Association of Nigerian Licensed Customs Agents (ANLCA) worldwide.
The CCC, in a statement released over the weekend and signed by its secretary; Dr. Eugene Nweke, expressed gratitude to those who signed the 'Abuja Peace Accord'  for their unwavering commitment to the accord's essence.
Recall that the CCC/ANLCA Peace Accord Resolutions Implementation Process culminated in the successful election, declaration of winners, and the swearing-in of the newly elected National Executive Officers of ANLCA last week.
The CCC stated that the achievement was the result of collective effort and dedication from all involved parties.
The statement emphasized the significance of unity and adherence to the Peace Accord Resolutions Implementation Process, even in the face of challenges and provocations.
The body further commended the leaders for their focus on a greater, peaceful, and prosperous ANLCA.
Reflecting on the power of words in leadership, the CCC highlighted that the recent peace accord implementation process demonstrated the profound impact of words and actions in shaping the direction of an organization. It cautioned against the negative use of words and actions, which can lead to crises, and encouraged positive communication for the greater good.
The CCC expressed special appreciation to the outgoing NECOM for the trust in the committee's capacity to deliver and the cooperation throughout the peace process. The Board of Trustees was also commended for their leadership and sacrifices in achieving ANLCA's peace and progress.
The CCC further informed that the Chairman of the Association Electoral Committee (ASECO) and their team should be commended for conducting a milestone election that adhered to the ANLCA Supreme Constitution 2013, ensuring urgency and fairness. The Sole Administrator; Mr Babatunde Mukaila and support staff at the association's secretariat  were also acknowledged for their contributions to the implementation process.
.
The CCC also called for the coordination of an electoral process to elect new Board Members in collaboration with the Board of Trustees and ASECO, aiming to address the challenges posed by an even-numbered Board of Trustees.