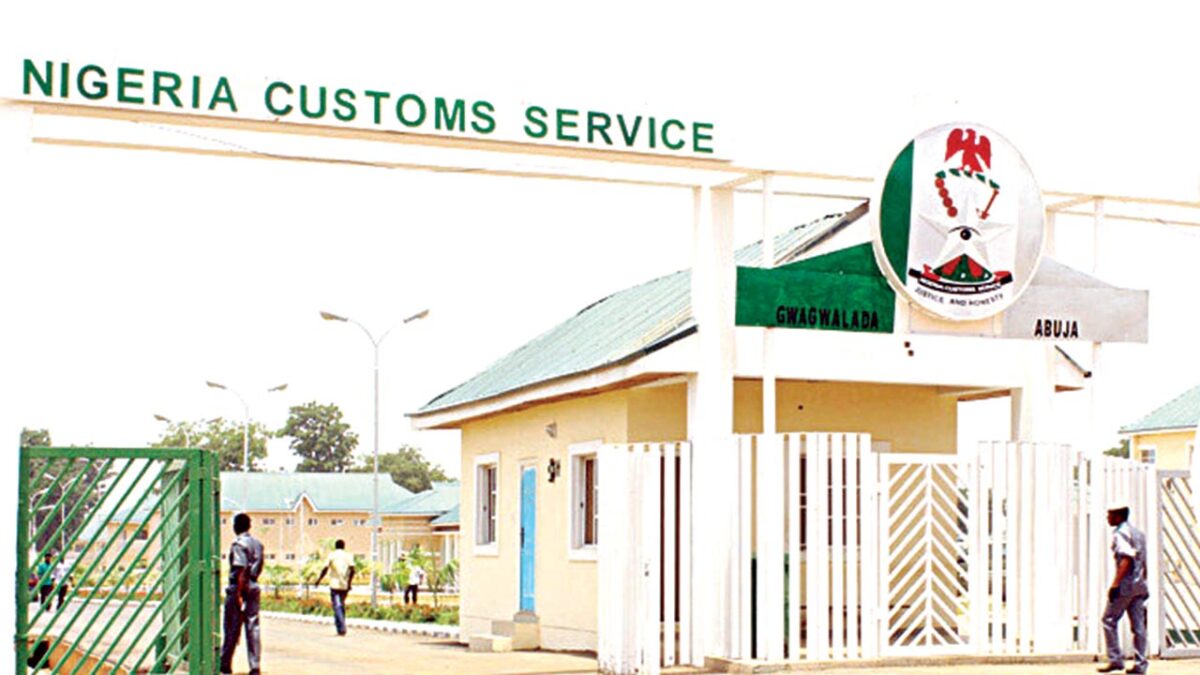 The Lilypond Export Command of the Nigeria Customs Service (NCS) processed 118,184. 96 metric tonnes of export goods with Free-On-Board (FOB) value of N86,426,279,070.59 ($204,656,119.04), from January to March.
Comptroller Mohammed Babandede, in charge of the command, made the disclosure at a news conference in Lagos on Wednesday.
According to Babandede, the goods processed include agricultural produce such as cocoa beans, cashew nuts, sesame seeds, hibiscus flower, soya beans and ginger.
He listed minerals processed to include lithium ore, manganese ore and zircon sand.
He added that manufactured goods exported included instant noodles, cosmetics, cigarettes and beverages.
"The Lilypond Export Command of NCS was established in August 2022 but commenced operation in November 2022 though not with full capacity; it is operating to the best of its ability.
"We all know that a policy of this administration is to diversify from oil to non-oil sector. There is need for us to have export vitality.
"Therefore, in its wisdom, the administration of President Mohammadu Buhari decided to encourage non-oil export.
"NCS and Nigerian Ports Authority (NPA) were asked to come up with a modality on how to promote and facilitate the business of export, and the NCS decided to establish the Lilypond Export Command in order to address challenges of exporters," he said.
NPA Designates Lilypond Terminal As Non-Oil Export Processing Facility
He added that NCS and NPA approved establishment of Export Processing Terminals (EPTs) with the mandate to undertake stuffing, examination and document processing for non-oil export cargos accessing Lagos ports by road, rail and barges.
"This establishment is geared toward fast-tracking export businesses for quick turnover, ensuring proper documentation and repatriation of export proceeds back to the country to decongest the ports and all the roads leading to the ports," he said.
He said that Lilypond Export Command, although new, had recorded some achievements including reducing delay in export processing.
He listed other achievements to include making exportation effective and efficient.
He noted that all the agencies in charge were domiciled in a place as a one-stop shop.
"It has reduced cost of export business and contract cancellation.
"Pilfering of cargo has been eliminated and released containers can access the ports within 48 hours for loading on to a waiting vessel.
"The command, in collaboration with shipping lines, has reduced the turnaround time of a vessel which decreases the cost of shipping.
"Lilypond Export Command has completely erased the issue of rejection and return of our agro produce which is usually caused by delay and lack of requisite phytosanitary certificates," he added.
He praised NPA for conceiving of EPTs and for providing support for the command.
"I also want to commend the patriotic role of our sister-agencies which have always partnered with us in our quest to effectively perform our statutory functions in compliance with extant laws.
"Since the establishment of this command, I have been meeting with various stakeholders comprising terminal operators, exporters, licensed agents, freight forwarders and shipping lines.
"May I use this medium to reassure our stakeholders that Lilypond Export Command will continue to facilitate their legitimate trades," he said.
He thanked the Comptroller-General of Customs, retired Col. Hameed Ali and other members of NCS management team as well as officers and men of the command for support.
Follow us on Facebook/ twitter