Mr Rowaye Jubril (General Secretary, NISA)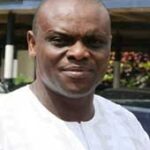 No, I don't think so. This acquisition cannot be tagged as a waste of resources because it is going to make life easier for small tonnage ship owners who often have to wait endlessly to dry dock their ships. A floating dock is like any other equipment that can get damaged. What is important is to make sure that the dock gets adequate maintenance as and when due, so as to remain in class and also be operational. I also think NIMASA should engage the services of a qualified consultant to manage it, because they may not have the required expertise to manage the floating dock.
Engr. Matthew Alalade (Former President, Merchant Navy)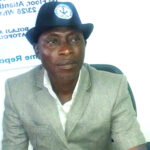 When they brought the floating dock to Nigeria, we asked NIMASA what they wanted to use it for. I was the President of the Nigeria Merchant Navy then. The Executive Director said it was not our concern and that they have their plans. We advised that it should be given to Nigerdock or NPA because it is not their responsibility. They shielded everyone from knowing what was going on then, up till now.
The NPA is in the best position to manage it and get people employed to help them get experience in ship building and architecture. But now, it is rotting away. If you look at it, it is a waste of resources if up till now they cannot hire it out or give to those people who can run it so that it will generate revenue to the government and employment for the people.
Captain Henry Gumwalk (Master Mariner)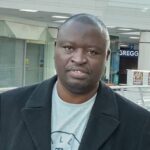 We can now see the turnout of events. Now it has become a damaged facility. NIMASA made a mistake in the first place by buying that facility, because it is a security and administrative agency and not for operations or dry docking activities. I don't think NIMASA has the capacity to run a dry dock. They do not have the manpower to run it and at the end of the day, they will start looking for foreign manpower in the name of concession to man it. They should look into contracting private investors with local content that will take over the operations and maintenance of the facility to generate money for the government.
It is now a damage facility and the debt has already been incurred. They will now start talking about repairing it and bringing it back before it can operate. That is a huge loss. From the beginning, they shouldn't have started.
Engr Josiah Wassa (Marine Engineer)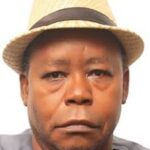 NIMASA ought to have called out a tender and 'Expression Of Interest' to invite technical companies to take up the commissioning and operations of the floating dock which they never did. They didn't want to listen to experts' advice to do things their own way. The initial concept of ship repairs is to support Nigerian ship owners with the funds so that they can upgrade their vessels or purchase new ones but they decided to use it for themselves to buy a floating dry dock which is completely out of their function. NIMASA leadership is not interested in the ship development. All they are interested in is to play the role of a tax collector. To me it is unfortunate.
Engr. Wale George (Vice President, Nigerian Merchant Navy)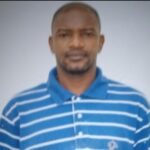 Yes, we have discussed this issue over and over, it is a wasted investment, NIMASA does not have business investing in repair yard of that magnitude, they would have given the money to help a ship repair yard like Niger dock, Continental Shipyard, Starz Shipyard and others who are in the business of ship repairs. These companies listed above are doing well in ship repair and can upgrade their facility.
NIMASA should hand over the floating dock to any companies that have been using such equipment to strengthen their production. NIMASA has no business in ship repair, they are regulators, they should focus on their gazette scope which is the obligation of regulating the maritime industry. Anything outside this is losing focus and unproductive waste of resources.
Gbolahan Adu (NISA Publicity Secretary)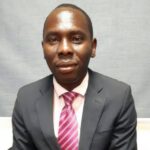 If it has been damaged and it was insured, then the insurance company will pay for the damage. I don't think it is a waste of resources, if it is useful for their operations. But it must be maintained and must be maximally utilized. If they feel acquiring the floating dock is part of fulfilling the objectives of the agency, then there is nothing wrong. There must be a system for maintenance culture. There must be a system to safeguard the investment.
Comrade Ifeanyi Abel Chukwu (Admin/Asst. Secretary, Merchant Navy)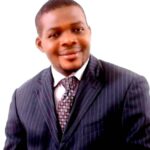 It was a really waste of tax payers' money. How I wish there is another word more severe than "waste" How can you purchase a floating dock when you don't have any plan on how to utilize it. I think it is only in this clime that this kind of gross waste of public funds can be treated with a kid's glove. How can they just wake up and decide to buy a floating dock that is worth several millions of dollars without talking cognizance of the business aspect of it. Was there a proposal that entails the feasibility studies of the A to Z of the business before its approval? Even if NIMASA as a regulator has no locus standi to go into business, can't they take advantage of Public Private Partnership? This is quite unfortunate.
Otunba Sola Olatunji (NISA Member)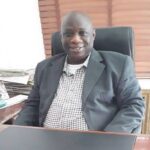 I believe we already know the answer to this question. This floating dock was an old story, and rather than adding value, it has continued to drain our resources. If you ask for my opinion, from the process of acquisition to date, the entire project is a white elephant one. Therefore, it has been a source of burden to us, and the earlier the agency disposes of the equipment and counts its losses, the better.