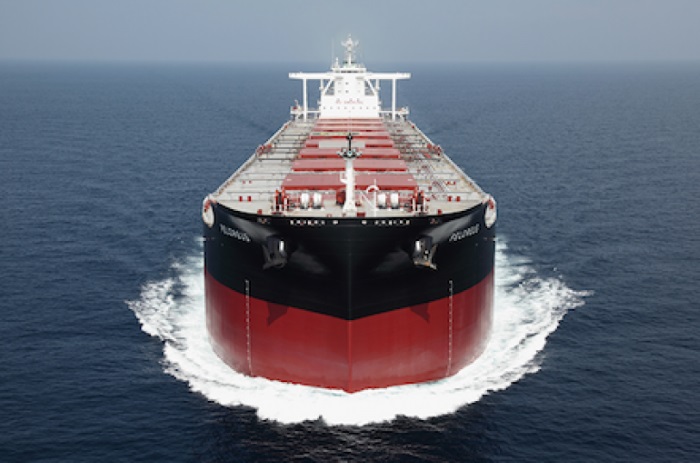 The dry bulk market has been on a growth "spree", as a number of disruptions in key waterways have had an impact on tonnage availability. In its latest weekly report, shipbroker Xclusiv said that "the midsize dry bulk segments have reached 4-month highs, driven partly by low water levels on the Mississippi river and the Panama Canal's daily transit limits and draught restrictions. The BPI closed the week at 1,656 points, a level not seen since 25th April 2023, while the BSI and BHSI closed the week at 1,221 and 634 points respectively. This is the highest since 30th March 2023 and 11th May 2023 accordingly. For a second consecutive year, low water levels on the Mississippi River threaten to disrupt commerce. Lack of rain has caused water levels to be 10 to 20 feet lower in St. Louis and Memphis this year than in 2020 and 2019. The U.S is the fourth main wheat, flour and wheat products exporter, and is responsible for 21.5 million metric tonnes exports in 2022/2023. More than half of soybeans grown in the U.S. are exported, mostly to the Gulf of Mexico via the lower Mississippi River. In the meantime, Brazil has confirmed that the 2022/2023 grain harvest will set a new high of 293 million tonnes, representing an increase of 18.4% or 45 million tonnes in the amount of grain harvested when compared with the previous harvest in 2021/2022, a positive sign for bulk carriers".
According to Xclusiv, "with just 1/3 of the year remaining, the asset play for bulkers and tankers is still hot and active. Within August, 44 bulkers and 44 tankers changed ownership, while the total transactions in the bulker and tanker sectors from the dawn of 2023 till the end of August are 868. Tankers' sales have a slight head start compared to bulkers sales with 447 transactions compared to 421. The most active months of the 8-month-period were March (78 bulkers/81 tankers) and May (56 bulkers/73 tankers)".
"Making a fast review of the sales statistics, in the bulker segment, Greeks (108 transactions), Chinese (56 transactions) and Turkish (30 transactions) are the most active buyers. Greeks and Chinese are also staring as sellers with 75 and 52 transactions respectively, while Japanese owners have sold 62 bulkers within 2023. Handysize and Kamsarmax sizes are the most sought after within 2023 sales as 97 and 96 of these ships have changed hands, followed by 65 Capesizes. The buying appetite towards vessels aged 11 to 15 years old is more than obvious as 196 out of the 421 transactions (about 47%) belong to this age group, followed by the age group 6 to 10 years old", the shipbroker said.