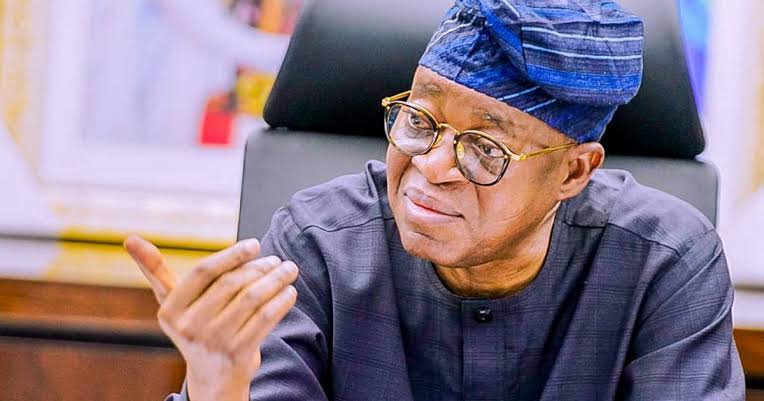 Mr Adegboyega Oyetola, the Minister of Marine and Blue Economy, says the Federal Government is exploring the possibility of establishing coast guards to ensure security on the nation's coastline.
Oyetola made the disclosure on Saturday at the 32nd Iragbiji day celebration, in Iragbiji, his home town, in Boripe Local Government Area of Osun.
"There is conscious efforts on security of marine environment. We have deployed security equipment to safeguard the waterways.
"We are already looking at the possibility of establishing coast guards which will be designed essentially to ensure the safety of our coastline.
"We have not less than 853 kilometres of coastline in Nigeria and about 10,000 perimeter of inland waterways.
"If we want to ensure coastal tourism, we must provide adequate security and we are working with the navy, marine police and others to ensure security of our waterways", he said.
Oyetola commended the traditional ruler of the town, Oba Abdulrosheed Olabomi, for using the Iragbiji day celebration to attract development to the town in the last 32 years.