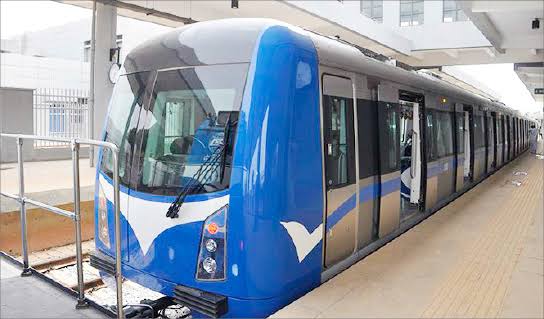 The Federal Government, on Tuesday, charged state governments in various geopolitical zones to pull funds together and develop railways in their regions to improve trade and regional integration.
It gave the charge at the 2023 Inauguration and Orientation Summit of the Nigeria Transportation Commissioners' Forum, which had the theme, 'Dynamics of a Smart Transportation System: The National and Sub-National Outlook.'
In his address at the summit, the Minister of Transportation, Sa'idu Alkali, said state governments should partner with each other to develop their transportation infrastructure, as this would go a long way in addressing concerns in the sector.
He said, "Team work, pair mechanism is a great idea and that is why this forum excites me. But we must lower our individualism and leverage our corporate strength by going into joint cooperation and partnerships.
"So the dynamics of smart transportation system is not a software to order from the United States of America or China, but first and foremost a change of our thinking pattern and mentality.
"For instance, the last amendment of the constitution has moved the railways to the concurrent list where states have the jurisdiction, but if we all want to handle railway development as individual states, we can go ahead and do that now. But only states like Lagos and a few others can.
"Therefore I'm looking at a situation where a geopolitical zone or two will have a joint economic summit and pull funds together, or jointly partner private investors to put locomotives in their region to improve trade and regional integration."
Alkali, who was represented by a director in the transportation ministry, Musa Ibrahim, said this effort could be towards establishing a sustainable public transport and mass transit by the geopolitical zone, where they could have about 200 electric vehicles or CNG/LNG buses.
He told the commissioners that it was crucial to remember that after the elections and political campaigns, government officials must think outside the box.
"We must consciously decide and wholeheartedly tell our principals the truth concerning adapting and embracing innovative ideas and technologies that can revolutionalise our infrastructure and transportation systems," Alkali stated.
The minister also noted that the Federal Government was poised to connect all the seaports by rail, as well as connecting the airports and dry ports across the country by rail lines.
The Executive Secretary, Nigeria Transportation Commissioners' Forum, Chinwe Uwaegbute, said the forum was created to provide a platform for enhanced coordination, share best practices and collectively work towards the improvement of national transportation infrastructure.
"The forum has created a roundtable for policy makers to address common challenges, share best practices, coordinate policies, foster collaboration, discuss regulatory issues and promote overall development of the industry," she stated.
Uwaegbute pointed out that urban transportation system in Nigeria must undergo transformational shift in order to meet the yearnings of the public with respect to the transportation of goods and services.
"The dismantling of the fuel subsidy regime marks a pivotal moment that demands our attention, reflection and collaborative exploration of alternatives.
"It is imperative that we harness this development to usher in a paradigm shift towards sustainable urban transportation system that aligns with global efforts to combat climate change and improve the quality of the citizenry," she stated.