A total of 115 incidents of maritime piracy and armed robbery against ships were reported in 2022 globally, down from 132 incidents in 2021 and also the lowest recorded level since 1994, a global body has said.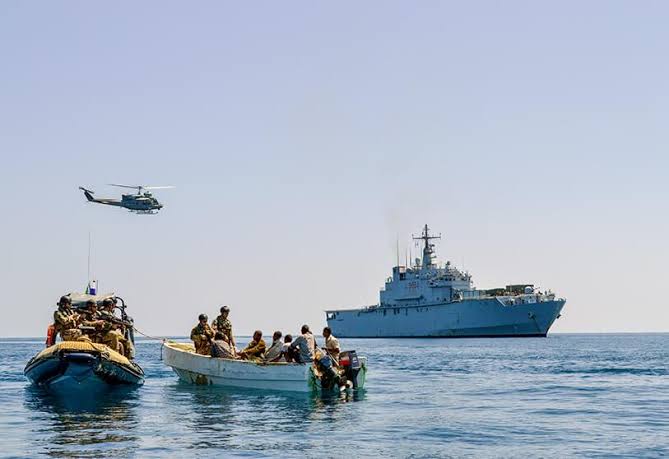 The latest report of the International Maritime Bureau (IMB) revealed that pirates boarded 107 vessels in 2022, while there were five attempted attacks, one vessel fired upon, and two vessels hijacked.
The "continued and much needed" reduction is attributed to an overall decrease in piratical activity in the highly risky waters of the Gulf of Guinea, down from 35 incidents in 2021 to 19 in 2022, said the report.
"The IMB applauds the prompt and decisive actions of the international navies and regional authorities in the Gulf of Guinea which have positively contributed to the drop in reported incidents and ensuring continued safety to crews and trade," said Michael Howlett, director of the IMB, in the report.
Both these latter incidents do however cause concern and illustrate that efforts to enhance maritime security in the region must be sustained."
The report, however, called for sustained efforts to ensure the continued safety of seafarers in the Gulf of Guinea region, which remains dangerous as evidenced by two incidents in the last quarter of 2022.
It also warned of rising risk in Southeast Asian waters, as half of the incidents in 2022 occurred in the region, particularly in the Singapore Straits, where incidents continue to rise.
Meanwhile, incidents reported in the Indonesian archipelago remain at relatively low levels thanks to the continued efforts of the Indonesian Marine Police.
Despite a noticeable decrease in the number of reported incidents in Central and South American waters, ports in Brazil, Guyana, Peru, Venezuela, Mexico and Haiti continue to be affected by the crime of armed robbery.
The reduction is partially attributed to the decrease in reported incidents in Callao anchorage in Peru which saw a 33 per cent decrease compared to 2021.
shippingposition
Kindly like us on Facebook/twitter