Mr Babajide Olatunde-Agbeja, Chairman, Boff and Company Insurance Brokers, on Wednesday, in Lagos, described air cargo as Nigeria's new golden income, capable of generating huge revenues for the government if adequately developed.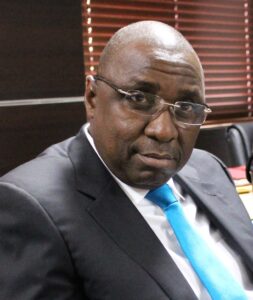 "Air cargo is our new golden income in Nigeria, the earlier we realise it and implement a smooth process of exporting goods and commodities, the better for our economy.
"Insurance practitioners should start to specialise in the sector for improved technical knowledge and robust underwriting of aviation policies.
"Continuous encouragement of mechanised farming geared toward exports, to reduce the nation's huge dependence on oil is highly recommended," he said.
Olatunde-Agbeja disclosed this at the 2021 CHINET Aviation and Cargo Conference, organised by Mr Ikechi Uko.
The insurance broker advised the Federal Government to expand other airports, which are under-utilised to incorporate cargo sections, to improve air cargo transportation within and outside the nation.
He urged the relevant parastatals in government to purchase immediately, an air traffic controller's liability (ATCL) insurance policy
" At my last check, I was amazed to find that there is no air traffic controller's liability insurance policy in place for the aviation industry in Nigeria.
"What happens if a traffic controller mistakenly directs two aircrafts into each other's path, we have had many claims of this nature worldwide overtime, with a few in Nigeria.
" ATCL policy is compulsory for any aviation industry involved in air traffic control, no matter how small the volume of traffic," he said.
Olatunde-Agbeja urged the National Insurance Company (NAICOM) to fine tune its tier-based proposal for insurance companies so that their risk appetite would be determined by the capital they deploy for business.
He said it was high time for the Nigerian Aviation industry to facilitate trade, tourism and consumer welfare.
"The ease of transaction at all airports should be standardised, taxes and levies reduced, touting eradicated to attract serious minded businesses to spring up.
"Government is advised to provide long term low interest loans for present operators, to expand their businesses and to encourage new ones to spring up in the interest of Nigerians," he said.
Kindly like us on Facebook