The Lagos Chamber of Commerce and Industry (LCCI) and the Argentine Chamber of Commerce and Services have signed a Memorandum of Understanding (MoU) to improve bilateral trade volumes between Nigeria and Argentina.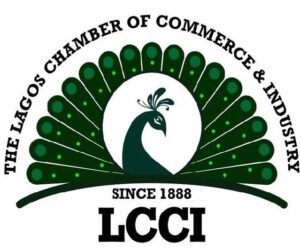 Speaking at the virtual MoU ceremony on Wednesday, Dr Chinyere Almona, Director-General, LCCI, said the partnership would also promote international relationship between both countries.
Almona stated that the Nigeria-Argentina relations which dated to the early 1970s, had progressed significantly in recent years with both countries as active members of the G15 group.
G15 is a group of developing countries that seeks to foster South-South cooperation and promote reform in the global trade system.
She said that both countries were also members of the G24, a group of countries working to ensure that their interests were adequately represented in international monetary and development finance fora.
The LCCI DG, however, noted that in spite of the strong diplomatic ties, the volume of trade between both countries was relatively low, with 300 million dollars as the highest figure recorded in 2013.
She stated that presently, the major areas of bilateral trade between Nigerian and Argentine investments were in food, Information and Communication Technology (ICT) and construction.
Almona said the signing of the MoU was expected to help open more sectors for investment in both countries.
"The COVID-19 pandemic had drastic impact on cross-border trade activities and global supply chains with world merchandise trade falling between 10 per cent and 15 per cent in 2020 and 2021 due to the pandemic.
"While full recovery is in progress, we need to move quickly on the implementation of the MOU we are signing today as this would help increase the volume of trade between both countries.
"Nigeria is Africa's largest economy with a population of about two hundred million people while Lagos is the commercial nerve centre of the country and the economic hub of the West African subregion.
"The LCCI, therefore, with a membership comprising thousands of organisations from over 20 sectors of the Nigerian economy, is in a strategic position to promote trade and investment between Nigeria and Argentina," she said.
Mr Marcelo Elizondo, President, Argentine Chamber of Commerce and Services, stated that the ceremony was to formalise and start a prosperous journey between both countries.
Elizondo said that Non Governmental Organizations such as these remained as relevant factor due to its key role in supporting companies wanting to activate international trade and relationship.
He said that the chamber, which accounted for a large percentage of the country's Gross Domestic Product, was ready to provide professional help to improve business relationships with non traditional markets.
Elizondo said that huge potentials for the country's exports were in agro farming products, moderate manufacturing, industry goods of different kinds from metal, pharmaceuticals amongst others.
He said that the country was recovering its international trade in both exports and imports services to a value never reached before.
He noted that profound changes from the Russian-Ukraine war, climate changes, COVID-19 and other macroeconomic and non situational changes such as technology disruption had impacted the global economies.
Elizondo stressed that these developments showed that new strategies for innovation, increase in merchant economy and other dynamics were critical factors for the development of any country.
"Given that trade is a two way business, we can create links so that Argentine businesses can have access to an external supply that can create competitiveness and this MoU would ensure that all services should supply targets recipients.
"The MoU occasion affirms alliance to improve competitiveness of both countries and improve capabilities of target companies.
"Four big challenges must be tasked in this MoU which international trade is demanding as a whole.
"First thing to achieve is to help companies have better services in terms of good while the second goal is to encourage innovation to make changes with technology and interaction amongst one another.
" The third is to encourage in the companies we would like to foster this MoU with, to generate reputation and security in relation to commercial brand and generating confidence in the products and services they offer.
"The last components that complete this is the development of permanent alliances, relationship more than legalities and other formalities," he said.
Ambassador of Argentina to Nigeria, Alejandro Herrero, expressing pride at the significance of the signing of the MoU, described it as the most important aspect as regards international trade.
"We are business oriented with good, quality people, and very rich bilateral political agenda with Nigeria.
"We are aware that we cannot allow the exchange between both countries to be limited to 200 million dollars.
"This MoU is a starting point of a better relationship between both countries," he said.
Kindly like us on Facebook