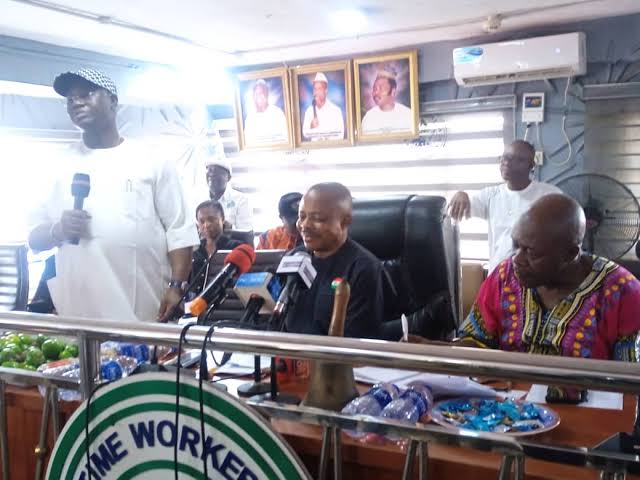 The Maritime Workers Union of Nigeria (MWUN) has confirmed its readiness to join the indefinite nationwide strike mandated by the Nigerian Labour Congress (NLC), and scheduled to commence on Tuesday, 3rd March 2023.
In a circular issued by Comrade Oniha Erazua, Deputy Secretary of MWUN, and shared with our correspondent on Friday, the union said it plans to mobilize its members across its four branches to halt port operations nationwide.
The circular urges members to initiate the mobilization of officials at the Branches, Districts, and Units to ensure full compliance with the NLC's directives.
This development follows the NLC's unwavering determination to proceed with the strike, despite the Nigeria Union of Petroleum and Natural Gas Workers (NUPENG) instructing its members, including Petroleum Tanker Drivers (PTD), Petrol Stations Workers (PSW), Liquefied Petroleum Gas Retailers (LPGAR), and all other related workers in the petroleum products distribution chain, to adhere to the strike directive.
Previously, members of the four branches, namely NPA, Shipping, Dockworkers, Seaman, and NIWA Water Transport, had called on the government to provide relief measures for workers in the maritime industry, but their appeals went unanswered.