The Maritime Workers Union of Nigeria (MWUN) has withdrawn its membership of the Council of Maritime Trade Unions and Association (COMTUA).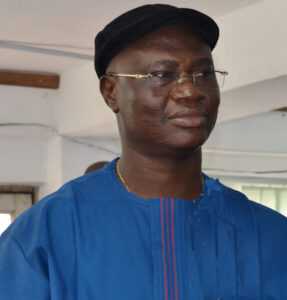 The withdrawal was confirmed in a statement issued on Monday by the union and signed by its President General; Comrade Adewale Adeyanju.
In the statement, the union disclosed that its decision to withdraw from the joint platform that was formed to tackle the perennial traffic in Apapa, was because of breach on the agreement.
"The union was constrained to take this decision due to beach in agreement as mutually agreed to by member unions and associations stipulating collaboration of member unions and associations to stem the negative tide of gridlock on our port access roads and to speak in unison on matters relating to the development of the maritime sector", the statement indicated.
The union lamented that, "unfortunately, this understanding has been breached by the National Union of Road Transport Workers (NURTW) by their consistent action of going outside agreed limits to write frivolous petitions against our members and MWUN, resulting in unwarranted Police action against our members and the subsequent embarrassment occasioned to the union".
It added that, "this tendency of NURTW and its officials to wantonly peddle falsehood and issue unfounded petition against member unions and association of COMTUA whom she is supposedly collaborating with, to foster solidarity has caused immeasurable humiliation and placed us in an awkward situation which we no longer can endure".
"We therefore see no reason why we should stay on in a collaboration that conflicts with the principles and processes which form the basis for which it was set up in the first place
"In view of the above wish to give this notice of Maritime Workers Union of Nigeria Withdrawal of its membership from COMTUA, with immediate effect. We wish COMTUA well in its future endeavors", the statement concluded.
Meanwhile, Chairman of COMTUA; Mr Leye Thompson has confirmed that there had been issues with the activities of some members of the NIURTW, which probably necessitated the actions of MWUN.
He told our correspondent yesterday that, COMTUA was however perturbed by the withdrawal of MWUN.
He confirmed to our correspondent that the leadership COMTUA will soon meet with MWUN to iron out the critical areas.
"We will soon sort things out with the Maritime Workers Union of Nigeria, they are a critical member of COMTUA. I am aware that there were some issues, but we will meet to address the issues. We need each other", he told our correspondent.
COMTUA is amalgamation of different truck associations and unions in the Nigerian maritime sector. It was formed to proffer solution to the menace of traffic gridlock in Apapa.
The Secretary General of the National Association of Road Transport Owners (NARTO); Mr. Ogbogo Aloga is Chairman of the Board of Trustees for the group, while the Co-Chairman is Comrade Adewale Adeyanju.
Kindly like us on Facebook