Coordinator, 100% compliance team of the National Association of Government Approved Freight Forwarders (NAGAFF), Alhaji Ibrahim Tanko, has tasked freight forwarders on the need for genuine declaration of goods imported.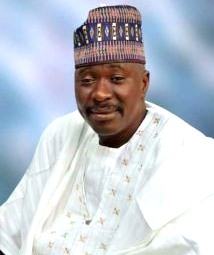 Tanko made the appeal in a statement issued in Lagos on Friday.
The NAGAFF 100% compliance team was established to ensure compliance to government regulations in the port.
Tanko noted that freight forwarders making genuine declaration would help government to realise its revenue target.
According to him, it will not be business as usual for terminal operators, shipping companies and freight forwarders who fail to abide to government directives on ease of doing business policy.
"We are campaigning and trying to reach out to people for them to understand the needs of the compliance team.
"People are seeing us as confusionist or whistle blowers but with our recent picketing of two bounded terminals, they now know that we mean business in what we are doing," he said.
Tanko, while reflecting on the team's achievements, urged freight forwarders to always do the right thing.
He said the right thing had to do with 100 per cent documentation and declaration so that government would not accuse them of contributing to revenue loss.
Mr Berth Okeke, Chief of Staff, Compliance team, noted that the group was ready to take the assignment to higher level.
"We expect all members to comply to government directives so that businesses will move smoothly in the port," Okeke said.
Also, Mr Chukwuemeka Iwegbuna, National Secretary, NAGAFF compliance team, said that the team would focus on advocacy and the consolidation of what they had already achieved.
Kindly like us on Facebook