The Nigerian Navy has inaugurated Falcon Eye project for fighting piracy and criminal activities in the maritime environment.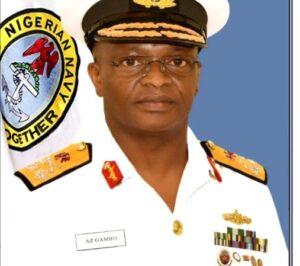 Falcon Eye is equipment used by the navy to survey maritime environment against piracy and other criminal activities.
The Chief of Naval Staff, Vice-Adm. Awwal Gambo, said in Abuja that the inauguration of the project arose out of the need for a national maritime security architecture that would leverage modern technology to enhance the safeguard of the maritime domain.
He noted that the nation's maritime domain was strategic to national survival, prosperity and the sustenance its preeminent position among the comity of nation.
He noted that the inauguration of the Falcon Eye had become imperative due to its importance in maritime surveillance.
"This is because its system incorporates surveillance and intelligence capabilities that enables decision on shipping activities, maritime safety and violation of maritime laws.
"The system combined various censors, such as coastal radars, over the horizon radars, cameras with night vision capabilities and automatic identification system to generate a comprehensive picture of the maritime environment for effective surveillance.
"Falcon Eye project includes the deployment of five over the horizon radars to cover the entire nation's coastline and up to 370.4km seaward.
"This translates to a complete coverage of the country's exclusive economic zone," he said.
Earlier, Vice-President Yemi Osinbajo, who represented President Muhammadu Buhari, noted that Falcon Eye has the capacity to spot, chase and interdict maritime criminals quietly and efficiently.
Osinbajo added that the system incorporates various censors located along the nation's enormous coastline.
"The integration of these sensors into the Falcon Eye systems generates a real-time situational awareness of the activities of vessels in Nigeria's maritime domain and some selected parts in the Gulf of Guinea.
"This will enable the Navy to generate a comprehensive intelligence picture of activities within the nation's maritime environment for further analysis.
"It will also enable the service to effectively combat any maritime crimes that can disrupt the conduct of maritime trade," he said.
Also, National Security Adviser retired Maj.-Gen. Babagana Munguno, noted that the project would in no doubt boost the NN platforms, especially in area of awareness capabilities and ultimately enhancing national security.
Kindly like us on Facebook