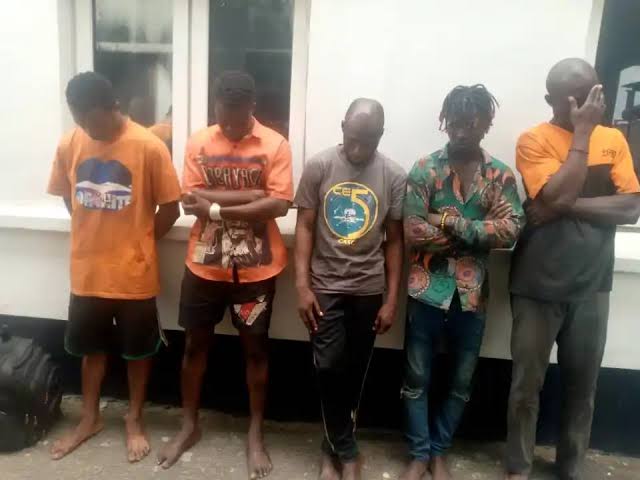 The Lagos Seaports and Marine Command of the Nigeria Immigration said it has received five suspected stowaways from the Nigerian Navy Ship (NNS) Beecroft.
The suspects who were arrested on board MSC Martha on the 26th August, 2023 according to a press statement issued by the Public Relations Officer, Lagos Seaports/Marine Command, Augustus Maisor hail from Ondo, Enugu and Cross River States.
The command informed that during the course of profiling, all the suspects were found to be Nigerians who illegally boarded the ship through her rudder compartment with intent to migrate to Europe.
The command stated that this is coming barely seven days after Personnel of the Command intercepted a suspected procurer alongside five victims of human trafficking while on their way to Mali.
Worried by the development, the Comptroller of Immigration, Lagos Seaports and Marine Command, Mohammed Saddiq, warned potential travelers against resorting to unauthorized means.
He stressed that the Command remains unwavering in enforcing the relevant Immigration Laws of the nation.
He further solicited the cooperation of terminal operators, proximate riverine communities and other stakeholders in the fight against Irregular Migration and Trans-border criminality.
Saddiq also called on parents and community leaders to be awake to their responsibilities and emphasized on the directive of the Ag. Comptroller General of Immigration, Caroline Wura-Ola Adepoju to ensure adequate patrol of the waterways,
The Comptroller commended the Nigerian Navy and other sister agencies in complementing the efforts of the Command toward preventing trans-border crimes. He attributed the decline in stowaway incidents to the enduring synergy.
The command informed that the suspects have been handed over to the Nigeria Police Force, based on their nationalities for prosecution.